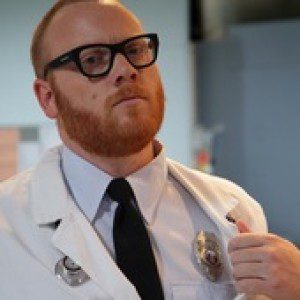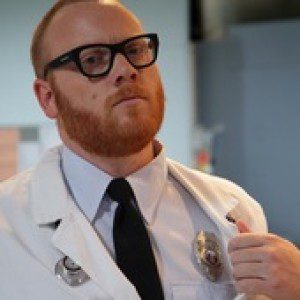 Adam is a director/producer of many videos on Cracked.com
Kathryn Bigelow month begins on Cracked Movie Club! It seemed like the only movie anyone was talking about in 2009 was James Cameron's Avatar, but as awards season approached, Cameron's movie about big blue aliens was struck down by Kathryn Bigelow's The Hurt Locker – a gritty, tension-filled snapshot of the Iraq war containing breakout performances by its then-unknown stars Jeremy Renner and Anthony Mackie. The film earned Bigelow the Academy Award for Best Director, marking the first time the award has ever been given to a woman, and launched Renner and Mackie into promising careers in the Marvel universe, where they are contractually obligated to remain until they die.
This week, Tom and Abe are joined by Abe's fellow Cracked video director Adam Ganser as they discuss the intense shooting conditions of The Hurt Locker, the numerous ways in which Kathryn Bigelow subverted traditional filmmaking rules to create a mood of constant chaotic tension, and exactly how many dudes Sergeant James tricked into wasting an entire evening looking for a brothel that doesn't exist.
Don your Richard Nixon mask and luscious blonde Swayze locks. On Saturday, September 9th at 7pm at the UCB Sunset Theatre in Los Angeles, Tom and Abe are joined by Cracked's Soren Bowie and Carmen Angelica for Cracked Movie Club's first ever live show where they will discuss the 1991 bank-robbing, surfer bromance classic Point Break. Tickets are only $7 and available  here: https://goo.gl/SnioEt
This episode is brought to you by Mack Weldon (www.mackweldon.com code: MOVIECLUB).
In part one of a two-part discussion, Jack O'Brien welcomes in Cracked staffers Breandan Carter, Adam Ganser, and Dan O'Brien to offer alternate endings to 'Dexter', '101 Dalmatians', and the ABC live-action puppet sitcom 'Dinosaurs' that would've made more sense than their original conclusions.