Ally Hord is a writer for "Late Night With Seth Meyers."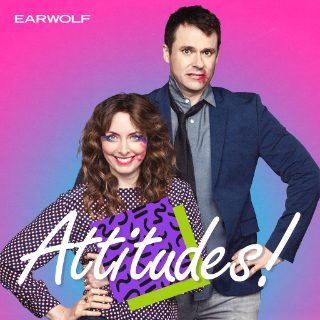 This week, Erin discusses the community of "incels" behind the Toronto van attacker and the larger trend of male supremacy they represent. Then, Bryan questions why Marvel hasn't managed to show off any of its LGBTQ heroes in its films, and writer Ally Hord joins to talk about her work on Late Night With Seth Meyers, choice benefits from SAG, and getting political.
This episode is sponsored by Squarespace (www.squarespace.com/SHADE code: SHADE), The Barney's Podcast, Away (www.awaytravel.com/SHADE code: SHADE), and StoryWorth (www.storyworth.com/SHADE).
And make sure to check out Deeper Shade of Shade on Stitcher Premium, where Bryan and Erin interview their favorite friends of the show. For a free month of listening, go to stitcherpremium.com/shade and use promo code 'SHADE'.