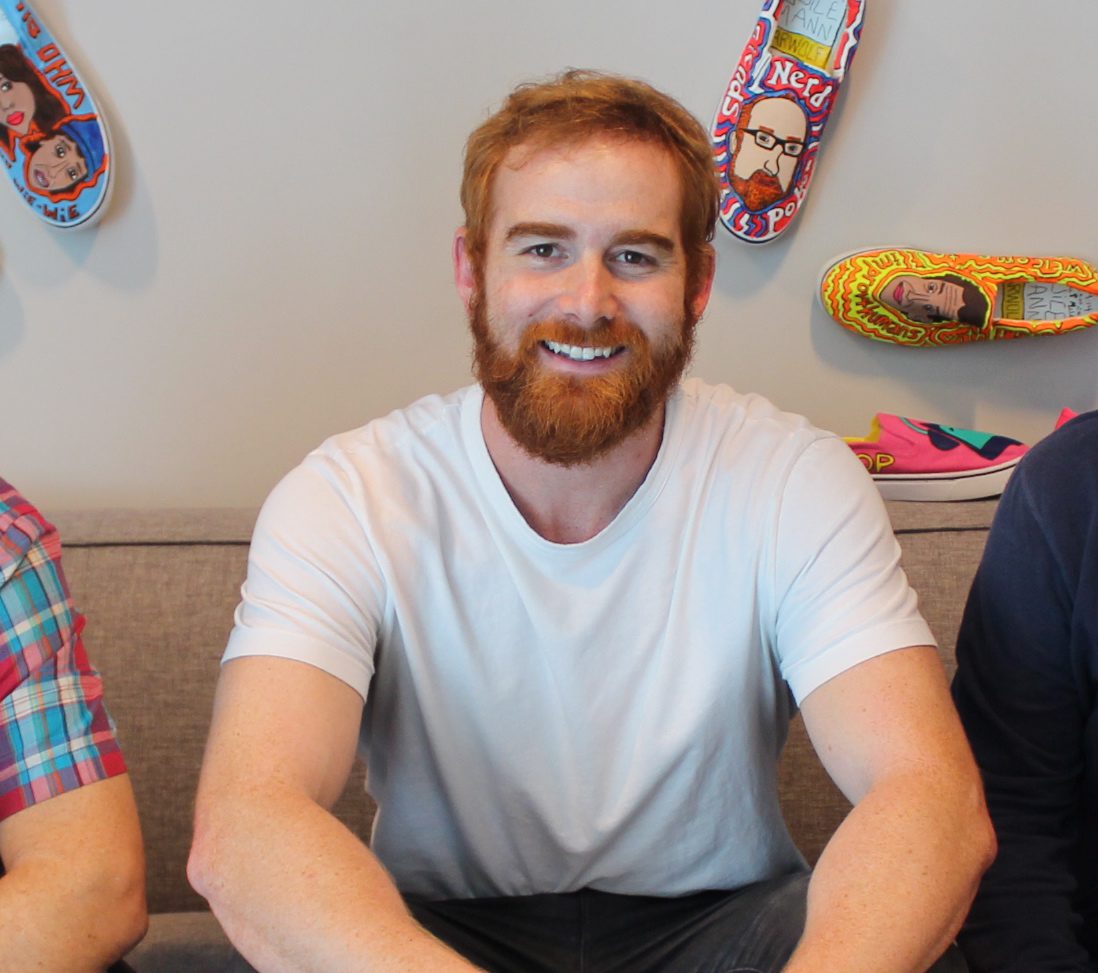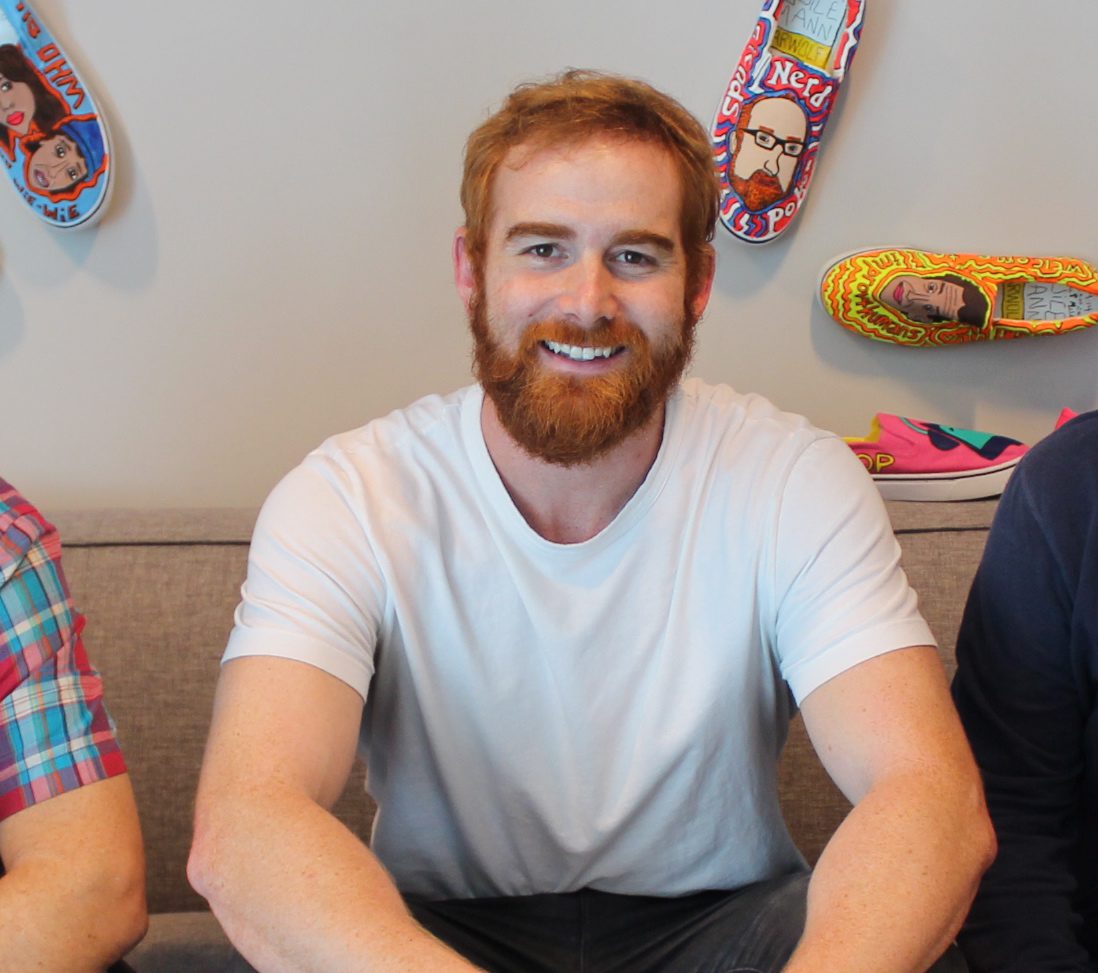 Andrew Santino is an actor and comedian most well known for ABC's comedy Mixology. Andrew has also appeared in Yahoo's Sin City Saints, Netflix's Arrested Development, HBO's Family Tree, and TBS' Conan. Andrew will also be starring in Showtime's I'm Dying Up Here.
Stand-up comedian and actor Andrew Santino joins Jensen and Matty to talk about his early days doing stand-up, I'm Dying Up Here, Denzel Curry, Binary Star, Problem and DJ Quik's "Rosecrans," how we were late on pet adoption, and many more things you should know about.
Randy and Jason discuss why Johnny Manziel is officially all grown up and why you know you're flopping in soccer when you help yourself into the stretcher. Then, the Sklars welcome Andrew Santino who talks about his new show I'm Dying Up Here, why comedy is one of the key ways to deal with tragedy, and America's greatest ball parks. Later, in Quick Hits, the gang discusses why Jay Glazier probably won't get drafted, newlywed diehard football fans, and why the life of Bully Beatdown star Jason Miller has taken an ironic turn. Lastly, Nic Cage calls in to discuss the potential of hockey in Las Vegas.