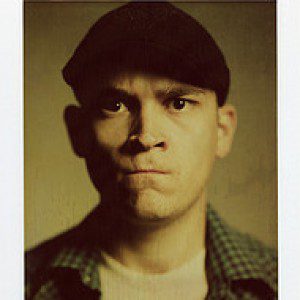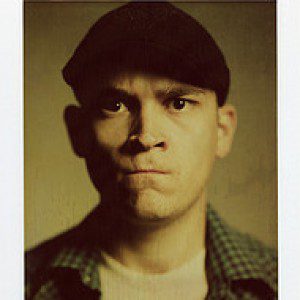 Andy Peters is a stand-up comedian who enjoys getting to the audience like no other. Along with his typically irreverent topics, he has the skills to go off script and still get the laughs. Fearless and often off-the-cuff, Peters has toured the country performing in both big cities and small towns. He won the Rocky Mountain Laugh-Off, was a Finalist in the Seattle International Comedy Competition and participated in the San Francisco Comedy Competition, D.C. Comedy Fest, and Boston Comedy Festival. After years as a stand-out in the Seattle comedy scene, Peters now calls Los Angeles his home.
After yet another successful year, Mark Wahlberg (Daniel Van Kirk) returns for another edition of The Wahlberg Solution! Recorded LIVE at the new UCB-Sunset Theatre in Los Angeles, Mark Wahlberg welcomes his very famous friends Owen Wilson (Melissa Villasenor), Anne Hathaway (Madeline Walter), Michael Caine (Kenny Stevenson), and Andy Peters to discuss their New Year's resolutions, Bill Cosby, The Interview, Bono's bike accident and many more important things.
The Sklars start off the show with a recap of Dan Van Kirk's day with Chili's. Also, Dan shares some of his exclusive Chili's schwag that he got for Randy and Jason. Then, the gang welcomes to the show comedian Andy Peters, who shares the advice that Colin Quinn gave, to jumpstart Andy's whole career. Headlines on this week's County include grappling with drunken zebra's, a former college student who sticks around to create some malicious mischief, and the brand new charity "random acts of pasta," as funded by the Olive Garden. Lastly, Christopher Walken calls in to defend his performance in the Thanksgiving spectacular "Peter Pan."
This episode is sponsored by Shari's Berries. Go to berries.com and use code bro for sweet deals.
The dulcet tones of Andy Peters is apart of the insanity that is this week's Sklarbro County! Andy tells us a bit about coming up in the Seattle comedy scene, breaks down the different wrestling eras, and shares how he's been trying to capture the essence of comedy festival hangouts with his mini-podcast broadcasts called "Wandertown." Dan Van Kirk then brings us some of the usual County headlines which include; a South Florida mother accused of locking her child in room during a drunken party with 26 minors, a Florida man who took Applebee's karaoke a little too far, and a Tulsa homeowner who hogties an attempted burglar. Oh yeah, it wouldn't be a County without a visit from the man himself, Steven Seagal. Attention people of San Diego, come see Randy & Jason perform stand-up at the American Comedy Company this weekend (July 11th-13th)! Get your tickets at www.americancomedyco.com