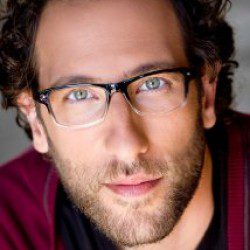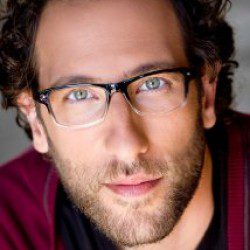 Ari Shaffir is a writer and comedian. You may recognize as the Amazing Racist, and the guy that had is jokes stolen from Carlos Mencia. He is a regular at the Laugh Factory and the Comedy Store.
Super hilarious stand-up comedian and longtime Sklarbuddy Ari Shaffir of The Skeptic Tank & Punch Drunk sports podcast finally makes his way to the calming shores of Sklarbro Country! We'll hear what it was like for Ari to tell his very religious parents that he's an atheist, what Ari now needs to do after recently losing a disgusting basketball bet, and what it was like being in the room at the Comedy Store during the Carlos Mencia & Joe Rogan controversy. After an explosive round of Quick Hits, we'll find out what Dick Vitale is up to now that the NCAA tournament is over. So put your headphones on, find your most relaxing spot to relax, and feel #blessed that you're not at Coachella but instead unwinding at the calming shores.
BIG NEWS: Mark your calendars for The Sklar Brothers one hour special "What Are We Talking About" premiering on Netflix Friday, April 25th and available on iTunes Tuesday, April 29th!
Catch The Sklar Brothers LIVE at the Moontower Comedy Festival in Austin,TX on April 24th-26th, at Cobb's Comedy Club in San Francisco, CA on May 9th-10th, at the Up Comedy Club in Chicago, IL on May 29th-31st, and at the West Palm Beach Improv in West Palm Beach, FL on June 27th-28th. For tickets go to www.supersklars.com!
What do you get when you add 1 hilarious Jewish comedian with a 1/2 Jew music producer, 1 goy comedy writer and a super cute dog? A ridiculously fun hour of podcasting, that's what! We covered it all with comedian ARI SHAFFIR – including but not limited to: sex-choking, "Birthright" in Israel, first childhood memories, dating on the road, and oh yeah, did we mention sex choking? ENJOY.