Aunty Donna
Aunty Donna are an Australian absurdist comedy group from Melbourne. The group consists of Mark Samual Bonanno, Broden Kelly, and Zachary Ruane as writers and performers; director/writer Sam Lingham; filmmaker Max Miller; and composer Tom Armstrong.
Guest Appearances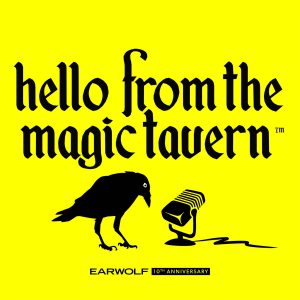 A night of tavern-hopping with a king, a wet rag and a lizard. Credits Arnie: Arnie Niekamp Chunt: Adal Rifai Usidore: Matt Young King Zachy: Zachary Ruane Wet Towel with Legs: Mark Samual Bonanno Lizard Jim: Broden Kelly Mysterious Man: Tim Sniffen…
Listen
BRODEN KELLY, ZACHARY RUANE, AND MARK BONANNO of the Australian sketch group Aunty Donna teach The Boys how one hypothetically gets their own Netflix show.
Listen
Broden Kelly, Zachary Ruan, and Mark Bonanno of the Australian absurdist comedy group Aunty Donna join Scott to talk about what would be included in their biopic and their new sketch show "Aunty Donna's Big Ol' House of Fun" on Netflix. Then,…
Listen
Earwolf
Newsletter Signup