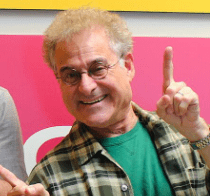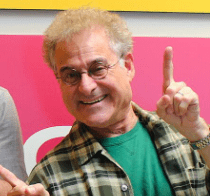 Barry Pearl is an American actor. Pearl is best known for his role as "Doody", one of the three supporting T-Birds, in the 1978 film version of Grease. He also had a cameo as Mr. Weaver in the Grease: Live television special on FOX in 2016.
Jamie Donnelly and Barry Pearl portrayed Pink Lady Jan and T-Bird Doody respectively from the 1978 musical Grease but did you know that they've been performing Grease in the theatrical production prior to the film? Jamie and Barry join Matt this week to talk about auditioning for their film roles, the fly by during "Beauty School Dropout," the intense heat as they shot the gymnasium scene, restoring the laughs from the theatrical production, and much more.
This sponsored by Mack Weldon and Squarespace.