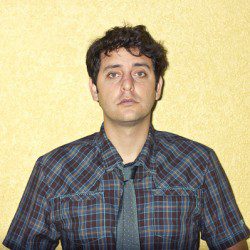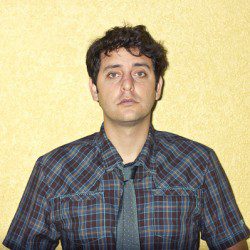 Ben Gleib is an actor, improvisor, writer, and comedian. He was called by Esquire one of "the six comedians who could be comedy's next big things." He is also a regular on Chelsea Lately as a round-table guest. You can listen to his podcast LAST WEEK ON EARTH available on the Smodcast network.
Burning down the house with Ben Gleib.
Likeable. Charming. Adorable. And that's just the guy's voice! Add in his quick wit and boyish good looks and you know why stand up comedian and round table regular from Chelsea Lately, BEN GLEIB has the ladies all hot and bothered. Natalie Portman take note!! He's gonna be a household name someday so we're happy we got him while we could…. Enjoy!