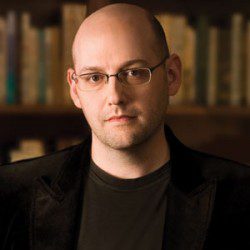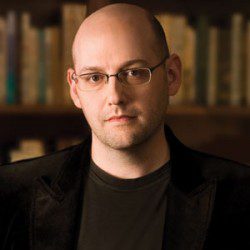 Brad Meltzer is a bestselling American political thriller novelist, non-fiction writer, TV show creator and award-winning comic book author. Brad currently hosts the History series, Brad Meltzer's Decoded.
Randy and Jason kick off this weeks episode with why event organizers should know which city they are in and why amateur axe throwing on live television is never a good idea. Then, the Sklars welcome Brad Meltzer who talks about his role in the pilot of Cheap Seats, as well as what it takes to break into fiction writing. Additionally, Brad discusses how his son opened his eyes to the world of sports and how this revelation led to the invention of the "100 point shot." Quick hits include, some very poor public relations and a Joe Paterno tribute beer. Lastly, Nic Cage calls in to pitch his new movie starring LeBron James.
Our good friend of over 20 years, NY Times best selling author Brad Meltzer, visits the calming shores this week on Sklarbro Country! Brad joins Randy & Jason to reminisce about being apart of the test pilot for Cheap Seats, describes how he's the food server for his son's fantasy league, and explains how he explores the thriller genre to keep his writing fresh. We also get into some crazy sports stories including a former WWE Diva who was arrested 3 times in 3 days and how confused Dallas Cowboys fans were lead to a gay dating site. Plus, Brad tells us about the time he took his dad to Comic-Con during Quick Hits and Tom Leykis gives us a call to talk sports!