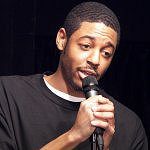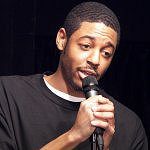 Brian Moses is a comedian who has performed at comedy clubs and colleges across the country. He was a finalist in the Orange County's Funniest Person Competition a few years ago, and he has opened for several amazing comedians including Cheech & Chong, Sarah Silverman, and Bill Burr.  He has since turned that skill into his career. Brian lives in Los Angeles and regularly performs at The Comedy Store.
Comedian Brian Moses transitions from county lad to country boy on this week's Sklarbro Country! He joins the Sklars for discussions about Corey Tindal's poker robbery, how to kill at a rap battle, and Aaron Rodgers' family drama on The Bachelorette. Later, they dive into the Rourke/Dykstra feud, and Christoph Waltz calls in to share his concerns regarding the New York Knicks.
This episode is sponsored by Howl.
The Sklars and guest, Brian Moses, start off the show with an homage to "The Comedy Store," it's history, it's famed performers, and the all new "Roast Battle" that is blowing up as they speak. Then, Dan Van Kirk reviews news headlines that include busty females who are being hunted by German police and an Australian man who surfs a whale while being hunted by great whites. Lastly, Steven Seagal calls in to share his latest business venture and upcoming movie release.