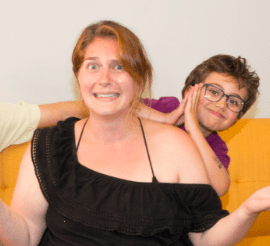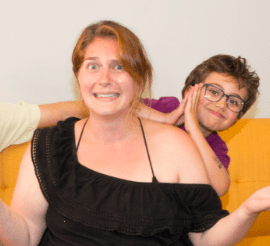 Claire Ayoub is a writer, director and performer living in New York. She likes puns, pugs, and people-watching. Claire writes for Amy Poehler's Smart Girls, and her work has been published in Interrupt Magazine and on HelloGiggles.com. She is the creator of In Too Steep, a tea time and coloring podcast. She also writes and performs around NYC with her sketch team, FRAUD. Claire has been featured on Huffington Post among the 18 Funny Women You Should Be Following on Twitter. She was honored to join Lloyd Night in April 2012 and can be found laughing a little too loudly on the back line as a proud member of Detroit. Upcoming Shows: www.claireayoub.com/shows Twitter: http://twitter.com/intoosteep In Too Steep: http://facebook.com/intoosteeppodcast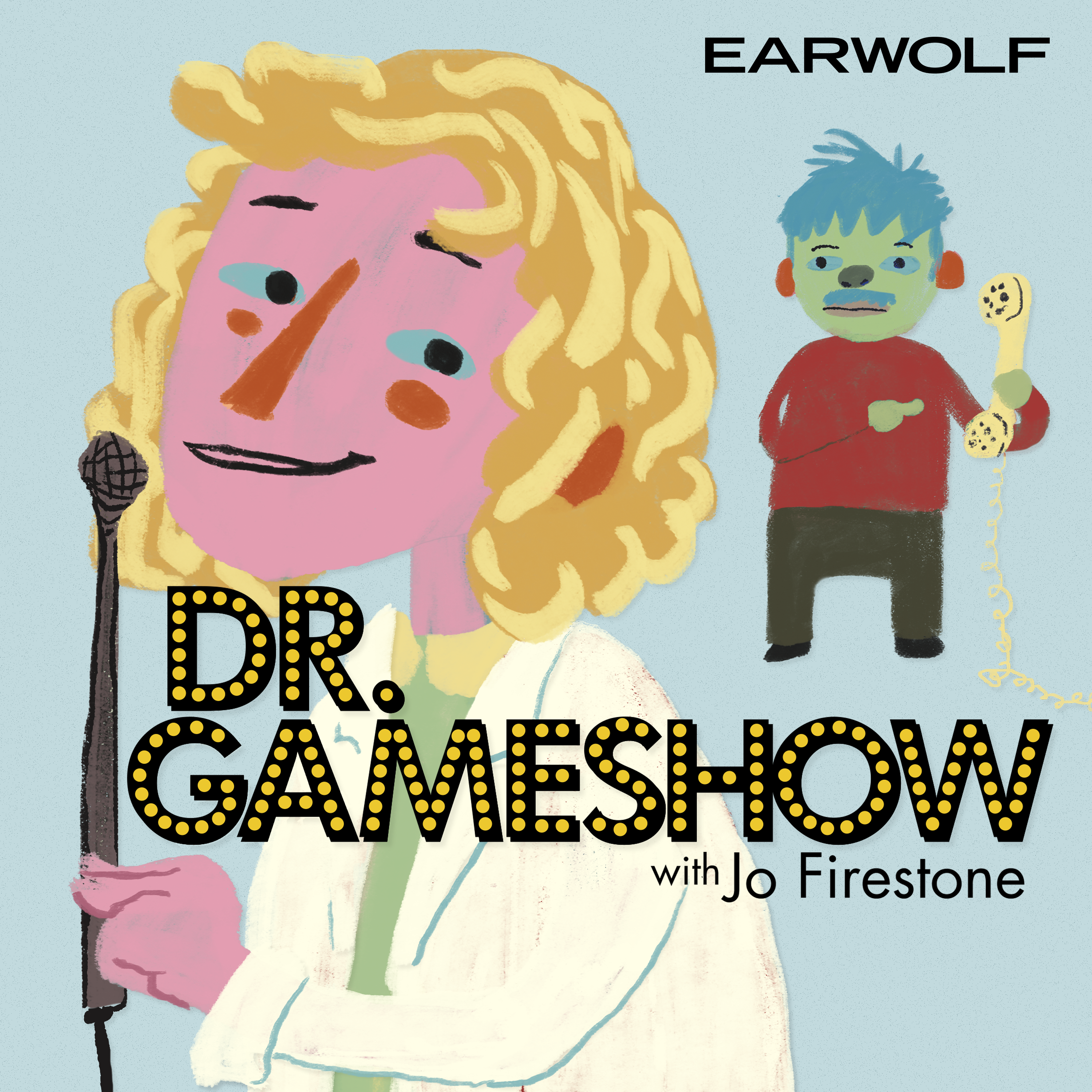 Matt Fisher (UCB's The Law Firm) & his 6 3/4-year-old son Keaton & Claire Ayoub (Your Hair Looks Great Today!) join Jo & Manolo to play listener-created games with callers, including a special call from Alex Schmidt (The Cracked Podcast).
Games played: Cats Off To Ya!, Hinky Pink, and Can You Remember What You Ate?