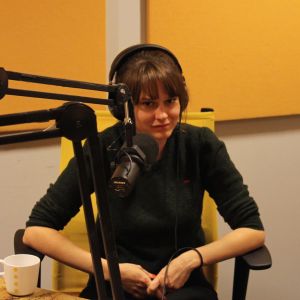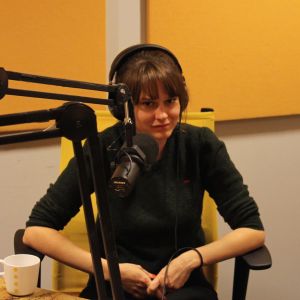 Claudia O'Doherty is an Australian comedian who made some Comedy Blaps for Channel 4 in the United Kingdom. She has just recorded Ears on the Net, a sketch show for BBC's Radio 4, which she also co-wrote.
With her sketch group Pig Island, Claudia won Best Independent Show at the Melbourne International Comedy Festival in 2007. Her first solo show won the Best Newcomer Award at the Melbourne International Comedy Festival in 2010. She was nominated for the Edinburgh Comedy Award for her show The Telescope at the 2012 Edinburgh Fringe Festival.
She co-wrote two books, 100 Facts About Pandas and 100 Facts About Sharks with David O'Doherty (no relation) and Mike Ahern, published by Random House.
She can be seen in Australian sketch show Problems, British panel show QI, British movie The Inbetweeners 2, and is upcoming here in the states in Judd Apatow's Trainwreck, opposite Bill Hader and Amy Schumer.