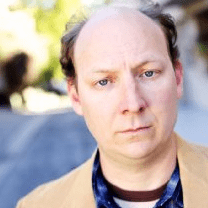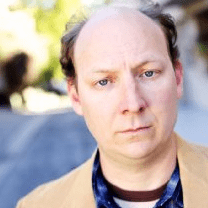 Dan Bakkedahl is an American actor and improvisational comedian from Chicago's Second City. He is best known for his work as a correspondent on The Daily Show from 2005 to 2007 and currently for co-starring as Steve Nugent in the FX comedy series Legit and his recurring role as Congressman Furlong on the HBO series Veep.
Second City Chicago alum & great improviser Dan Bakkedahl of Veep, The Daily Show, and The Heat takes us through the greatest/worst night of his life at the Florida State vs. Auburn game at the Rose Bowl on today's Sklarbro Country! Dan also tells us about the worst corporate show he did as part of Second City, playing completely opposite characters on HBO's Veep & FXX's Legit, and making his own version of SNL at the age of 8. After a round of Quick Hits, we hear what Tom Leykis thinks of the band Pussy Riot. BIG NEWS: Mark your calendars for The Sklar Brothers one hour special "What Are We Talking About" premiering on Netflix Friday, April 25th and available on iTunes Tuesday, April 29th!
Catch The Sklar Brothers LIVE at the Comedy Attic in Bloomington, IN on April 10th-12th, at the Moontower Comedy Festival in Austin,TX on April 24th-26th, at the Up Comedy Club in Chicago, IL on May 29th-31st, and at the West Palm Beach Improv in West Palm Beach, FL on June 27th-28th. For tickets go to www.supersklars.com!
This episode is sponsored by LegalZoom. Use offer code SKLAR for a free 3 month trial.