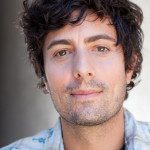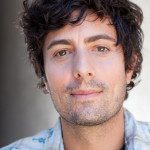 Dan Crane is a journalist, author, comedian, host, musician, and competitive air-guitarist (retired).
He is the author of "To Air is Human: One Man's Quest to Become the World's Greatest Air Guitarist" (Riverhead Books, 2006), and the co-star of the award-winning documentary, Air Guitar Nation.
In 2004, Crane gave up his career as an educational software producer to pursue his dreams of becoming both the world's best air guitarist and a journalist. Under the nom d'air Björn Türqoue (pronounced to-RAWK), he competed in numerous competitions, repeatedly coming in second place. He retired in 2005 and now emcees air guitar competitions around the world.
His writing has appeared in the New York Times, Elle, Slate, The Daily Beast, Esquire, Blender, Paper, and Nylon. He has lectured on the art and history of air guitar at Columbia University, UNC Chapel Hill, Seattle's Experience Music Project Museum, Google, NASA and TEDx.
His numerous television appearances include Late Night with Conan O'Brien, Last Call with Carson Daly, VH1's "Undateable," "Free Radio" and "100 Best Hard Rock Songs;" MTV's "Next," CNN, and Fox and Friends. He also gives an air guitar lesson on the Bill and Ted's Excellent Adventure Twentieth Anniversary Special Edition DVD.
Since 2006, he has been the host and Master of Airemonies for the US, and World Air Guitar Championships.
Dan lives in Los Angeles with his air guitar.
The marvelous Dan Crane, a man of many trades, a writer, air guitarist, performer, and musician joins us this week on Sklarbro County! Dan tells us about his involvement with the World Air Guitar Championships, gives us a tease of his recent sperm freezing venture which he wrote about for the NY Times, and breaks down how Finland is a crazy country. Daniel Van Kirk is back this week to bring us crazy stories which include a couple of Florida men who were found asleep lying on an American flag, in the middle of the road, adjacent to a school bus stop that was filling with children, a 48-year-old man who advertised the act of exposing himself to several people at a Mount Pleasant hotel, and a Florida stripper who hung up on the police who were trying to locate her missing daughter because she had to go to work. Plus, Mark Wahlberg stops by the studio to tell us why he didn't attend his brother Donnie's wedding.
Make sure to stream The Sklar Brothers' one hour special "What Are We Talking About" right this very minute on Netflix, and don't forget to buy the Sklars' album available on iTunes today!
This episode is sponsored by:
Kevin Smith's Tusk. In theaters everywhere Friday, September 19th.
Drinkwel: the world's first multivitamin for healthy people who drink. Go to www.drinkwel.com and use the offer code SKLAR for 15% off any purchase.
DraftKings: Bigger events. Bigger winnings. Bigger millionaires. Enter CATCH for free entry NOW at www.draftkings.com.