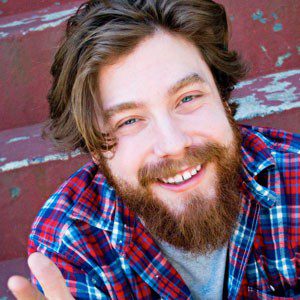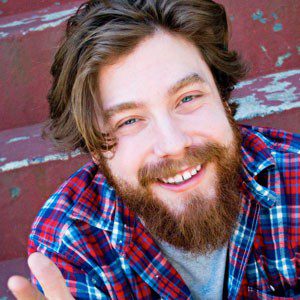 Dan St. Germain has been featured on College Humor Live, PBS's The Electric Company, and Spike TV's Fourth of July online special. He's been a contributing writer for the Onion News Network and the Onion Sports Network on Comedy Central. You can see him in an Bushmills whiskey ad Campaign and in several Wolf Angle Short films.
Comedians Dan St. Germain and Baron Vaughn join the Sklars this week to talk all things NCAA! They recap the recent tournament as well as cover the Celtics' visible synergy, share their feelings on roast culture, and find out why Randy is looking for a rickshaw. Plus, Quick Hits brings the reincarnation of Lou Gehrig and a pregnant swimming star, and the bros call up "Making a Murderer" subject Steven Avery to hear his complaints regarding the NCAA.
This episode is sponsored by HBO's "J. Cole: 4 Your Eyez Only" and ZipRecruiter (www.ziprecruiter.com/happy).
This week, Randy and Jason kick off the show with some music history that includes; how long it took The Beatles to notice that Ringo had quit the band and the absolute beauty that ignited a George Harrison and Eric Clapton guitar battle. Then, the Sklars are joined by comedian Dan St. Germain, who helps give a recap of this past weekend's Royal Rumble and what kind of mental stability Vince McMahon might currently be working with. Later, Dan Van Kirk covers news headlines from around the world that include; a father who brings his child on a robbery, people who cannot handle The Game Of Life, and a cop who just wants to find someone sober enough to talk to. Lastly, D.R. Tuttle calls in to share helpful tips on how to throw a perfect Super Bowl Party.
The hilarious Dan St. Germain makes his Earwolf debut and joins the similarly named Daniel Van Kirk on this week's Sklarbro County! After our hosts address some corrections from last week's episode, Dan St. Germain tells us what it was like attending the University of Evansville in Indiana and Dan Van Kirk brings the weird with stories involving "merchandise tampering", yacht theft and telepathic sex. Later on in the show, we get Steven Seagal on the line! Citizens of St. Louis — get your tickets to see the Sklars hometown live show on November 8th here!