Dan Taberski
Dan Taberski is a director, producer and podcaster. He is the host of the podcast Missing Richard Simmons.
Guest Appearances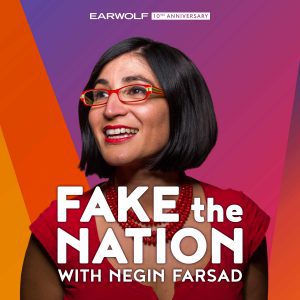 Negin opens the Fake the Nation vault for previously unheard discussions with your podcast best friends such as Paul F. Tompkins, Rhea Butcher, Sarah Pappalardo, Jon Lovett, Dan Taberski, and Aaron Jackson. This episode is sponsored by The Citizenry (www.citizenrypodcast.com code: FAKE) and…
Listen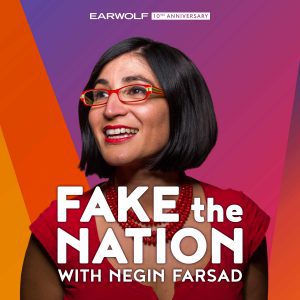 Dan Taberski and Aaron Jackson join Negin to discuss the cesspool of White House, Trump's billion dollar loss, and the continuously expanding 2020 race. This episode is sponsored by ThirdLove (www.thirdlove.com/NATION) and Upstart (www.upstart.com/FAKE).
Listen
Dan Taberski is the host and creator of the hit podcast Missing Richard Simmons. Dan made the six-episode series in an effort to find out what was going on with his friend Richard Simmons, who hasn't been seen in public in over…
Listen
Earwolf
Newsletter Signup