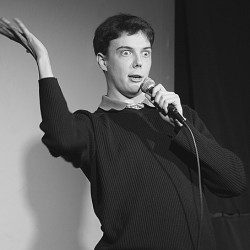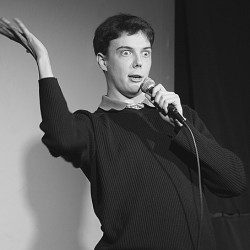 Hampton Yount is a comedian and webcomic creator who is a creative consultant for MTV's Ridiculousness and Loiter Squad on Adult Swim. He has been invited to the Bridgetown Comedy Festival three times now and picked out of 600 hundred comics to compete in the Laughing Skull Festival where he made it to the semi-finals. He has appeared on the G4 Network, done contributing writing for Chelsea Lately, and performed my stand up to millions of listeners on the Bob and Tom Radio Show and the Nerdist Podcast.
The hilarious Hampton Yount joins the County boys to share stories of Thanksgiving and to tell us all about playing Crow T. Robot in the new Mystery Science Theater 3000 reboot. Then, Daniel Van Kirk brings us stories that include a couple being arrested after they called 911 five times, because they saw possums and people jumping out of the refrigerator and microwave, a Florida woman who fell asleep in a grease dumpster, and carjackers who found a 8-year-old boy in the backseat and then dropped him off at school. Plus, we get on update from Robert Durst on how his Thanksgiving feast went this year.
Check out the MST3K Kickstarter here: https://www.kickstarter.com/projects/mst3k/bringbackmst3k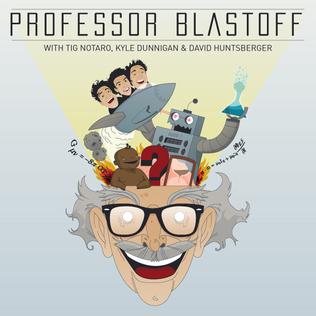 Attention podcast listeners, the answer to stuff is in this week's Professor Blastoff! Hampton Yount joins us for an all out discussion on religious upbringing. We dive into baptism, going to church, and the social aspect of religion. Get up on your feet, put on your best velvet suit, and listen!
The boys share a crazy story involving Richard Simmons, Laura Dern, and RZA from the Wu Tang Clan. Plus, NASCAR romance novels and tons of naked news is discussed. Comedian Hampton Yount visits, Mark Walhberg leaves a voicemail, and we speak on the phone with competitive eater, and official Sklarbro Country glutton, Patrick "Deepdish" Bertoletti about his run at Nathan's Hotdog Eating Crown this 4th of July. Don't freak out, citizens! You're in store for a good one. Be sure to pick up your tickets to see Sklarbro Country live at Montreal's Just for Laughs Festival on July 25 and at Denver's Comedy Works on July 27 and 28.