Igor Volsky is the director of Guns Down America and vice president at the Center for American Progress.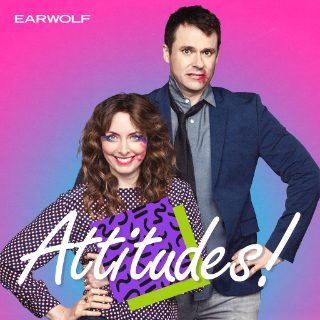 Why is UNTUCKit too much for Erin to handle? Find out on a hot new Throwing Shade! This week, Erin leads with a breakdown of a study by researcher Avanti Adhia revealing shockingly high rates of intimate-partner violence among teens, primarily directed at girls. Then, Bryan takes us through a story about an Irish restaurant that has been ordered to pay compensation to an employee who was subjected to homophobic comments from his bosses. Plus, founder of Guns Down America Igor Volsky joins to talk about his book "Guns Down: How to Defeat the NRA and Build a Safer Future with Fewer Guns," the power of the NRA-branded identity, and how Australia managed to take steps to turn their gun problem around.
And make sure to check out Deeper Shade of Shade on Stitcher Premium, where Bryan and Erin interview their favorite friends of the show. For a free month of listening, go to stitcherpremium.com/shade and use promo code 'SHADE'.
This episode is sponsored by Tales of Your City podcast, Bud Light, Calm (www.calm.com/SHADE), and Away (www.awaytravel.com/shade2019 code: SHADE2019).