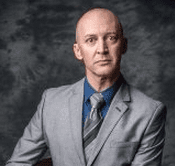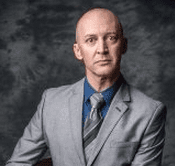 J.P. Manoux is an American actor. You recognize him from many TV shows & films such as his work in multiple Disney series: as S.T.A.N. the android in Disney XD's Aaron Stone, as both Curtis the Caveman and Vice Principal Hackett in Disney Channel's Phil of the Future, and as the voice of Kuzco in The Emperor's New School.
Manoux was also a contestant on Jeopardy!, Family Feud and Wheel of Fortune.
One of Manoux's early on-camera jobs was as a regular performer on the short-lived variety series The Wayne Brady Show. He went on from there to work extensively in film, television, and commercials, including campaigns for Got Milk? and Fruit of the Loom. He played recurring surgical resident Dustin Crenshaw in two of the later seasons of ER. Other memorable guest star roles in television shows include How I Met Your Mother, Angel, Smallville, Charmed, Scrubs, and Community.
Longtime Sklar buddy and fantastic actor J.P. Manoux takes a front seat in the vehicle that is Sklarbro County! J.P. gets deep into his soccer obsession, tells us about the Los Angeles based giant scavenger hunt aka "The Game," and talks about his time studying acting at Northwestern University with David Schwimmer. Daniel Van Kirk bring us crazy stories as always which include a Florida man who tried to wrestle an alligator, a Seattle man who went a tad overboard when trying to kill a spider in his laundry room, and a frustrated husband who created a spreadsheet detailing his wife's reasons for rejecting sex. Plus, it's been awhile but we check in with Mark Wahlberg in another edition of the Weekly Wahlberg!
Make sure to stream The Sklar Brothers' one hour special "What Are We Talking About" right this very minute on Netflix and don't forget to buy the Sklars' album available on iTunes today!
This episode is sponsored by:
Prosper: Receive a $50 VISA Prepaid gift card when you get a loan by going to www.prosper.com/SKLAR
Mott & Bow: Jeans that look & feel good. Go to www.mottandbow.com and enter the code SKLAR for 20% off.
LegalZoom: Go to www.legalzoom.com and use offer code SKLAR for a free trial.