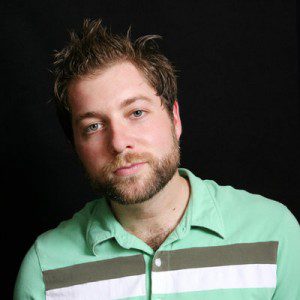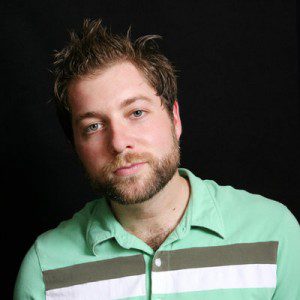 Jay Larson is a stand-up comedian who has appeared on TOSH.0, The Late Late show, The Smoking Gun Presents, Conan and his own half hour special on Comedy Central. His first album, "Self-Diagnosed" is available on iTunes.
Comedian Jay Larson of The CrabFeast joins Randy and Jason this week for Sklarbro County! They get into Jay's own way of spending Father's Day, the World Series, and remembering comedian Kevin Meaney. Then they dive into stories including an incident that is not for the faint hearted dealing with a Horrorcore rap fan performing a ritual. Finally, Future Daniel Van Kirk shares his thoughts about this World Series.
This episode is brought to you by Casper Mattresses, Jack Threads, and Indochino.
Hilarious stand-up comedian Jay Larson is back on this week's Sklarbro County! He joins the guys to talk about growing up in Massachusetts, college football, his love for design, and hanging out with Sean Patton while traveling the U.S. on the TV show Best Bars in America. As always, Daniel Van Kirk brings us crazy stories which include a fiance who faked his own death to get out of wedding, a 14-year-old boy Texas who got caught living in a Walmart, and a California woman who was cited after climbing into the giraffe exhibit at a Madison zoo. Plus, we hear a special voice message from our very good friend Mark Wahlberg.
Make sure to stream The Sklar Brothers' one hour special "What Are We Talking About" right this very minute on Netflix, and don't forget to buy the Sklars' album available on iTunes today!
This episode is sponsored by:
Drinkwel: the world's first multivitamin for healthy people who drink. Go to www.drinkwel.com and use the offer code SKLAR for 15% off any purchase.
DraftKings: Bigger events. Bigger winnings. Bigger millionaires. Enter CATCH for free entry NOW at www.draftkings.com.
Squarespace: Build a better website. Use the code RANDY to get 10% off your first purchase.
Barkbox: Treats, toys and goodies that will make your pup bonkers, delivered right to your door. Go to www.barkbox.com/sklar for 20% off your first box.
Fantastic stand-up comic Jay Larson (Crabfeast podcast) joins us in the front seat of Sklarbro County! Jay tells us how taking a wrong number became one of Randy & Jason's favorite stand-up bits, running the Cleatus the FOX robot Twitter account, and why he quit playing college baseball. Dan Van Kirk also brings us crazy stories that include; a Minneapolis man stealing 2 six-packs of beers & a teacher's wallet from a science museum, a Massachusetts man who was arrested with a criminal to-do list, and Florida doesn't disappoint in another edition Where's The Headline? Plus, we call up Jesse "The Body" Ventura to get his take on the Final Four. #CheckTheUrn