Jessica Lanyadoo is an astrologer, psychic medium, and curly hair enthusiast who loves helping you help yourself. You can schedule a private consultation, read her work, and listen to her speak for hours on all manner of practical woo at lovelanyadoo.com.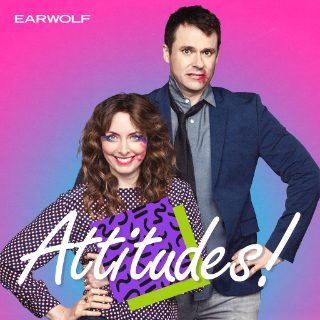 On a special Throwing Shade, astrologer and medium Jessica Lanyadoo (Ghost of a Podcast) joins Bryan and Erin to discuss discovering her passion for astrology and moving to San Francisco to pursue it, incorporating aspects of classical psychology into her readings, her thoughts on rumpology, and much more. Later, Jessica gets in deep with chart readings for both Bryan and Erin – plus, advice on navigating our individual 'tunnels of shit'.
And make sure to check out Deeper Shade of Shade on Stitcher Premium, where Bryan and Erin interview their favorite friends of the show. For a free month of listening, go to stitcherpremium.com/shade and use promo code 'SHADE'.