Jill Filipovic is a New York attorney and a liberal / progressive feminist author.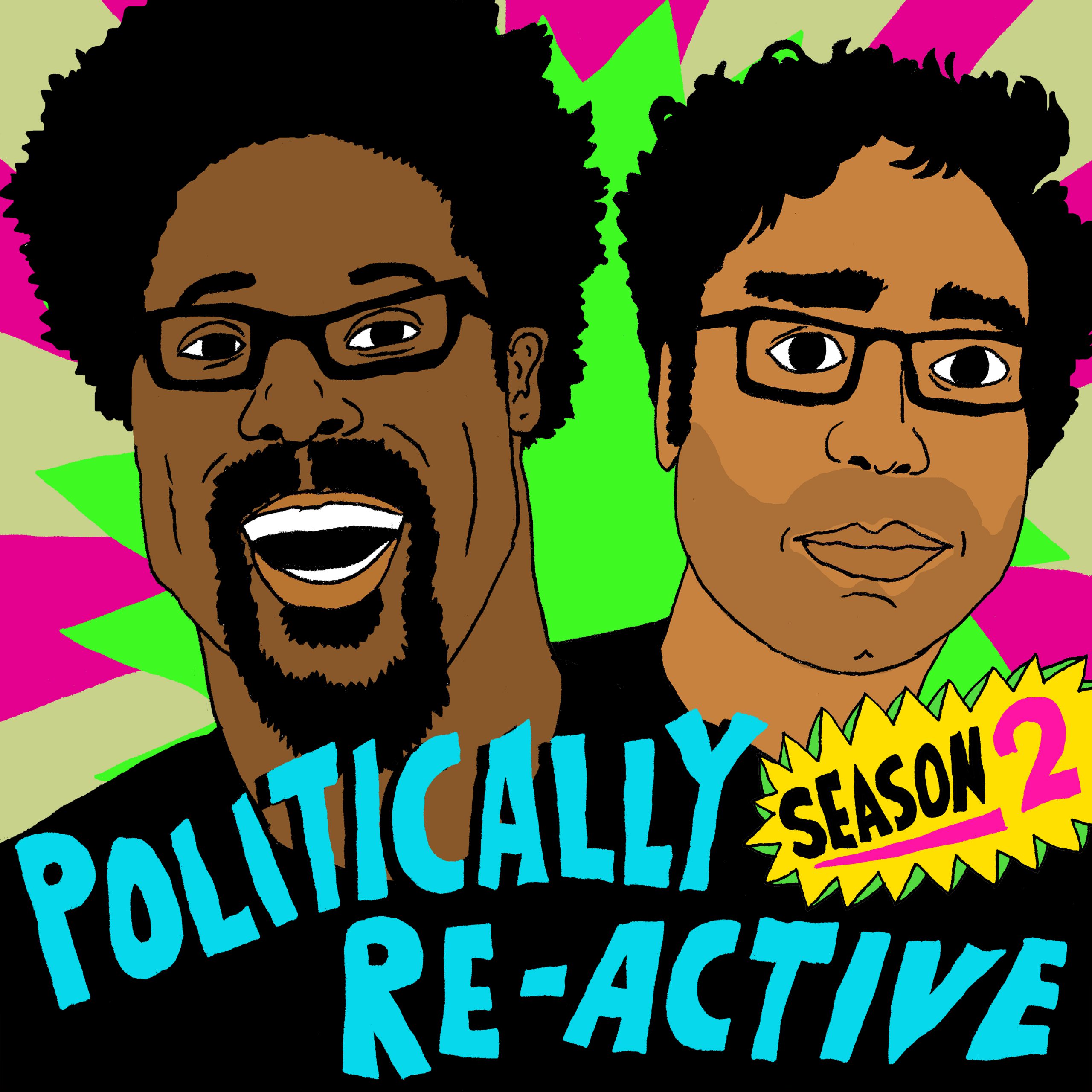 Imagine a world in which women weren't forced to struggle for equality in a system rigged against them. Imagine instead, the ideal world of journalist and author Jill Filipovic – one in which happiness for women is the driving force behind policies like fair pay and legal recognition of best friendships. In that world, Jill says, not only are women happier and healthier, but most everyone else (read: people who aren't white men) are better off, too. In this episode of Politically Re-Active, your favorite hosts sit down with Jill to talk about her policy ideas as well as Ivanka Trump's brand of "empowerment", white lady feminism, and the evil of the all-male photo op.
Follow Jill on Twitter!: @JillFilipovic. And read more about _The H-Spot_ here: https://www.hachettebookgroup.com/titles/jill-filipovic/the-h-spot/9781568585482/
We have TWO live shows this week! Join us in-person at the Limestone Comedy Festival in Bloomington, Indiana, this Friday, June 2nd: http://www.limestonefest.com/. Or if you're in San Francisco, head over to the Comedy Central Colossal Clusterfest on Sunday, June 4th: https://www.clusterfest.com/.
Send us your comments and suggestions at politicallyreactive@firstlook.org. Or follow us on Twitter at @politicreactive. Thanks!
This episode is sponsored by WNYC's On The Media, 74 Seconds, The Skimm (www.theskimm.com/reactive), Left (www.lyft.com/reactive), and MeUndies (www.meundies.com/PR).