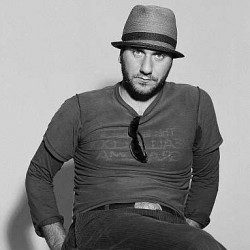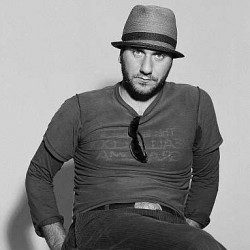 Jim Bianco is a loudmouth. He also has an album called Loudmouth! Great segue, right? Anyways, Jim is a singer/songwriter who draws comparison to schmuck nobodies like Tom Waits and Jim Croce and has toured with Loudon Wainwright III and Imogen Heap. Among others (obviously). You can find his albums and videos and links and everything else great on his website.
Talented musician Jim Bianco and comedian Jason Nash make a double return to Sklarbro Country this week. Jim provides live music as the Bros cover the Ruth's Chris Steak House discount party during Takes. Then they chat with Jason about working with millenials on his new movie "FML" before getting into Quick Hits. They cover why a Tweet-center would be useful for Brooks Marlow, chicken heads in an NFL player's Buffalo Wild Wings, and whether having sex before a game helps the outcome. Finally, they welcome sportscaster Bryant Gumbel in the studio so he can explain exactly why he left The Tonight Show.
This episode is sponsored by Nuisance Committee.
Dave Koechner & Jim Bianco have been to the calming shores before but never together. Well citizens of Sklarbro Country, that ends today! Dave regales us with tales from the set of Anchorman 2, banging the Kansas City Chiefs' ceremonial tom-tom drum, and gives us a glimpse into how his character T-Bones would perform the National Anthem. Throughout the episode, Jim treats us by performing a couple of fan inspired songs from his latest album Cookie Cutter. And if that wasn't enough, we call up Jesse "The Mind" Ventura to get his take on the current Government shutdown. Citizens of Los Angeles — Sklarbro Country will be a part of the LA Podcast Festival this upcoming weekend! Go to http://lapodfest.com for tickets.
You can't not love "Weird Al" Yankovic. We are lifelong fans and were more than happy to stamp his passport in Sklarbro Country. From his very first Jim Croce parody to his reception on Twitter, we loved learning about his three-decade-long reign as the King of Parody. Keeping in the theme of childhood heroes, we've invited Jesse Ventura to take a quick detour from his route to Mexico to hang out with us. Add live music from Jim Bianco, some Nickelback news, and the oddest stroke story we've ever heard, and you'll have an hour-and-a-half long vacation to amaze your friends with pictures from.