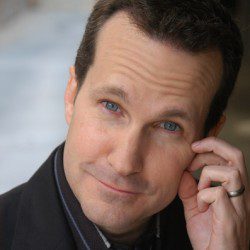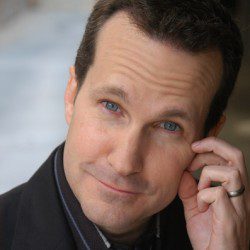 Jimmy Pardo has appeared on such shows as "The Tonight Show", "Conan", "The Late Late Show" and his own half hour special on Comedy Central.
His comedy is primarily improvised and he is well known for his crowd work.
Utilizing those trademark crowd work skills, Jimmy spent the last 6 years as Conan O'Brien's opening act at "Conan" tapings. Jimmy has also appeared on "Conan" as a panel guest, a field correspondent and recently filled in as co-host. He also conducts the unconventional celebrity backstage interviews for Teamcoco.com's "The Pardo Patrol."
Over the years Jimmy has also been seen on such shows as "Comedy Bang Bang", "@Midnight", "Maron" and "Monk". He hosted "National Lampoon's Funny Money" for Game Show Network, four seasons of AMC's "Movies at Our House," and episodes of NBC's "Late Friday", VH1's "The Surreal Life" and "The Playboy Morning Show". Most recently he was the host of the critically acclaimed Science Channel show "Race To Escape".
Jimmy has recorded three comedy albums: "Uno," "Pompous Clown" and 2013's "Sprezzatura," which Entertainment Weekly named one of the 5 Best Stand-Up Albums of the year.