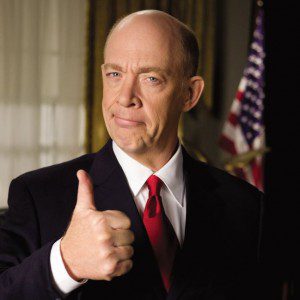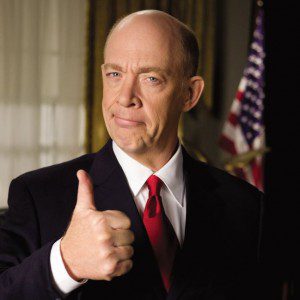 J. K. Simmons is an American actor. He is best known for his roles on television as Dr. Emil Skoda in NBC's Law & Order, Assistant Police Chief Will Pope in TNT's The Closer, neo-Nazi Vernon Schillinger in the HBO prison drama Oz; on film as J. Jonah Jameson in Sam Raimi's Spider-Man trilogy. He is now the voice of Tenzin on the Nickelodeon show The Legend of Korra.
Join Kevin as he sits down with Oscar-winning actor J.K. Simmons (Whiplash, I'm Not Here). J.K. accepts the KPCS Award for Most Digressions, and chats about bogarting parts, alpha stacking, and playing the lead role in "Cowboy: The Musical".
This episode is brought to you by Blue Apron (www.blueapron.com/chat) and Audible (www.audible.com/KPCS).
J.K. Simmons (Character actor from  "Spiderman", "Juno", "Oz", and more) joins Kevin.