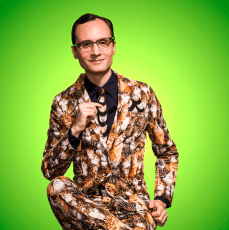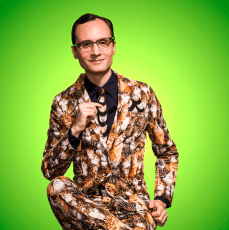 Joey Clift is a comedy writer, performer, and enrolled member of the Cowlitz Indian Tribe based out of Los Angeles. His writing credits include Wabbit and Lego Ninjago: Decoded for Cartoon Network, OMG and Swamp Talk with Shrek and Donkey for DreamWorks and Nerdist News with Jessica Chobot for Nerdist, among other shows. A web series episode he co-wrote for the Fine Brothers was nominated for a 2017 Streamy Award in the Immersive category.
He's also written for Cracked, Defy Media, The CBS Diversity Sketch Comedy Showcase, David Zucker's Circa Laughs, Wisecrack, Guff, truTV, SyFy, Nat Geo Wild, and The Devastator. His sketches and projects have been featured by Comedy Central's Tosh.0, Funny or Die, UCB Comedy, CollegeHumor, and elsewhere. In total, he's written comedy articles and sketches that have been viewed online hundreds of millions of times. He is the host of "Chats on Cats with Joey Clift," which is a monthly cat themed late night talk show at the UCB Theater, and the podcast "25 Minutes of Silence," which is a podcast where he and a guest sit in silence for 25 minutes. Splitsider named the show one of their podcasts of the week and called it "the sort of show that Andy Kaufman might have cooked up if he were still around."
He recently released a satirical book about Native American representation in media called "The American Indian Ready to Wear Catalog 2018", which was illustrated by Janet Myer who is a great artist and his actual mom (how cute). It's available for purchase via Red Cat Press.
Most importantly, he is the admin of the LA Underground Cat Network, an 8000-member strong Facebook group for Los Angeles comedians to share pictures of their cats. Yes, that suit he's wearing is covered in cat faces. He's kind of a cat guy.