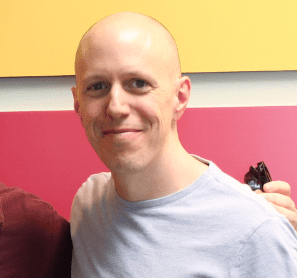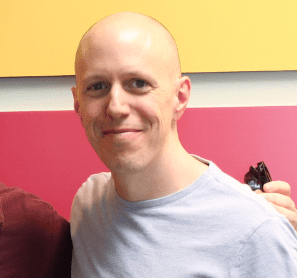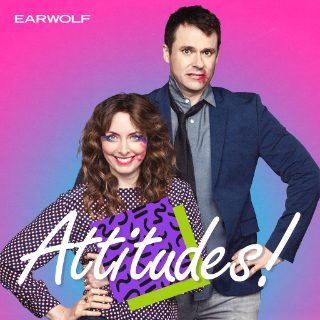 This week, Bryan brings forward a Princeton study revealing the level of unequal treatment of LGBTQ students, with special focus on the lesbian and bisexual pupils subject to disproportionally frequent disciplinary action. Erin talks about the offensive treatment of pregnant immigrants in ICE custody as well as the disappointing response on social media to Cardi B's pregnancy. Screenwriter John August (Big Fish, Charlie and the Chocolate Factory) joins to discuss his new book Arlo Finch in the Valley of Fire, his Gothic Cheddar font obsession, and the game he invented, "AlphaBirds." Plus, a surprise guest stops by to explain why everyone ought to see a therapist.
This episode is sponsored by Squarespace (www.squarespace.com code: SHADE), Forto Coffee (www.fortocoffee.com code: SHADE), and Talkspace (www.talkspace.com/shade code: SHADE).
Screenwriter and co-host of Scriptnotes podcast John August joins Matt to discuss the 2005 film Charlie and the Chocolate Factory and the 2003 film Big Fish. John talks about how he hadn't seen the 1971 Willy Wonka movie before writing the script, Johnny Depp's original Alfred Hitchcock take on the Wonka character, and how his collaboration with Tim Burton started. Plus, John shares his process of method writing which helped him get in the right mindset while writing his new book "Arlo Finch in the Valley of Fire."
This episode is brought to you by Mubi.com (www.mubi.com/WasThere).
Screenwriters John August (Big Fish, Dark Shadows) and Craig Mazin (Hangover 3, Identity Thief) of the Scriptnotes podcast, a podcast about screenwriting and things that are interesting to screenwriters join Franklin Leonard for a in depth conversation on this week's Black List Table Reads. They'll talk about what lead them to start their podcast which has now hit over 200 episodes, the truth about paper teams, and when they realized when they were good as writers.