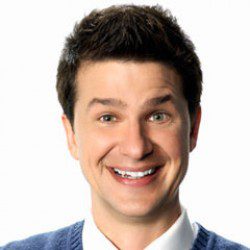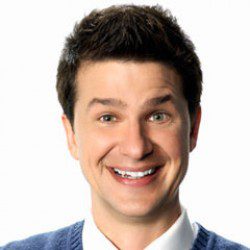 John Lehr is an American film and television actor and comedian. Lehr is the co-creator and star of the TBS television series 10 Items or Less.
One of our all time favorite guests (Check him out in episode 68!) is back for seconds! Hilarious actor, improvisor, writer and producer JOHN LEHR from 10 Items Or Less and now his hit HULU series, Quick Draw, came on and we discuss things like treehouse glass, penis guessing, what happens when you meet a portly gal in Hannibal, MO. after a juggling gig, and oh yeah, Andy and Elizabeth make a very big announcement! Enjoy!
He's been a favorite in the TLP household for years thanks to his hilarious show, "10 Items Or Less" on TBS. We never could've guessed that comedian/writer/producer JOHN LEHR would one day be sitting in our dining room discussing scrotum reconstruction. It was truly a dream come true – Thanks to Missy at Hot Shot PR for connecting us! Enjoy.