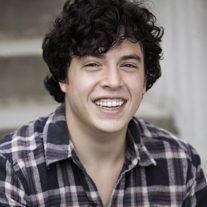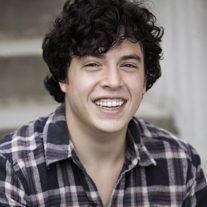 Jon Bass is known for his Guest appearances on Award-Winning Shows "Girls", "The Newsroom" and "House of Lies".
He is a series regular on the Comedy Central show "Big Time in Hollywood, FL" produced by Ben Stiller's production company, Red Hour.
He started his professional career on Broadway in The Book of Mormon, replacing Josh Gads' role as Elder Cunningham.
He is also a graduate of Boston University's College of Fine Arts and a lover of puppies.
Jon Bass returns to the show to talk to Sean and Hayes about a big mistake he did.
This episode is sponsored by ZipRecruiter and Blue Apron.
Sean finally sets the record straight on offensive changes that were made to his original script of Adam Sandler's Native American movie "The Ridiculous Six." Then ALEX ANFANGER and JON BASS of The Comedy Center's "Big Time in Hollywood, FL" join the show to exchange notes with Sean and Hayes, come up with great new twists on Jon's character's name, and reveal the secret of Alex's vertical hair in the Popcorn Gallery.