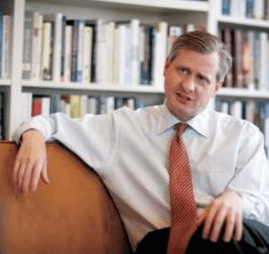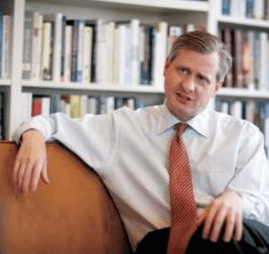 Jon Meacham is executive editor and executive vice president at Random House. He is a former editor-in-chief of Newsweek, a contributing editor to Time magazine, editor-at-large of WNET, and a commentator on politics, history, and religious faith in America. He won the 2009 Pulitzer Prize for Biography or Autobiography for American Lion: Andrew Jackson in the White House.
Meacham also wrote Thomas Jefferson: The Art of Power, which appeared on many publications' year-end lists of the best nonfiction.
Jon Meacham has written about some of the most important figures in American history: Andrew Jackson, Thomas Jefferson and — most recently — George H.W. Bush. He's a journalist, an historian and a deep person of faith, a "product of a world in which faith is not elective, it's ambient," in his words. He talks with David about his work, his family and his secret journalistic weapon: empathy.
This episode is sponsored by The Great Courses, Helix Sleep, and Stamps.com.