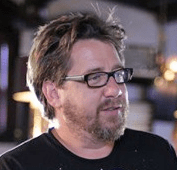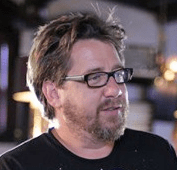 Jordan Brady is an American director. He wrote and directed the feature film Dill Scallion, and directed the films Confessions of an American Girl, Waking Up in Reno and The Third Wheel.
Jordan Brady was also a professional stand-up comic in the 1980s. He was the originator of the line, "Bow Chicka Bow Wow!" A marine style clean cut young man, his fresh and unique material ranged from impressions of G.I. Joe to re-enactments of entire porn film soundtracks.
His most recent film is the documentary on the art and occupational hazards of stand-up comedy entitled I Am Comic. "I Am Road Comic" will be released in 2014, a follow up documentary.
Incredible director Jordan Brady stops by to tell us all about being the originator of the line "Bow Chicka Bow Wow" on today's Sklarbro County! We'll also hear how the reaction from his documentary "I Am Comic" lead to the making of his new film "I Am Road Comic," his idea for a great stand-up special, and the one time he ate a ton of weed at the Montreal airport. Daniel Van Kirk bring us crazy stories as always which include Iowa police arresting a man named 'Shelby Mustang GT500' for wielding a hatchet at a bar, a Virginia man who claimed a kingdom in Africa for his daughter, and a Pennsylvania man who assaulted his ex-girlfriend's husband with a sword. Plus, we hear how Steven Seagal is holding up in the summer heat.
Make sure to head on over to www.iamroadcomic.com to watch Jordan's film, stream The Sklar Brothers' one hour special "What Are We Talking About" right this very minute on Netflix, and don't forget to buy the Sklars' album available on iTunes today!
This episode is sponsored by:
Drinkwel: the world's first multivitamin for healthy people who drink. Go to www.drinkwel.com and use the offer code SKLAR for 15% off any purchase.
Mott & Bow: Jeans that look & feel good. Go to www.mottandbow.com and enter the code SKLAR for 20% off.