Motor City native Karinda Dobbins was born into a politically active family of skilled storytellers and sharp wits. Her worldview was shaped by their accounts of protest, civil rights and empowerment, weighty subjects that were always leavened with humor. Whenever she heard the grownups laughing long past her bedtime, she took that as her cue to sneak out of her room and eavesdrop while they entertained themselves with Richard Pryor records. She not only listened, she learned, and grew up to hold her own as a keen comedic commentator.
Dobbins moved from Michigan to California's Bay Area and responding to repeated dares from a girlfriend who challenged her to try making the crowd laugh at an open mic, Karinda finally took the stage at Woody's Café, and killed. Sure, she tried to fill the seats with supportive family and friends, and true, she had no competition since nobody else had signed up for stage time, but everybody, from the show's host to strangers in the audience, was amazed that she was able to do 10 funny minutes of stand-up material her first time onstage. (She'd shrewdly spent a month writing her act in preparation, never anticipating she'd be put under pressure to perform all of it at once.)
Spurred on by the enthusiastic feedback, Karinda decided to see where comedy would take her and began honing her craft at more venues. To date, she has appeared at the Bridgetown Comedy Festival; featured at Bay Area comedy clubs the Punch Line and Cobb's; opened for Hari Kondabolu, Trevor Noah and toured with W. Kamau Bell. Karinda made her primetime national television debut on Coast-to-Coast Episode 1 on NickMom Night Out.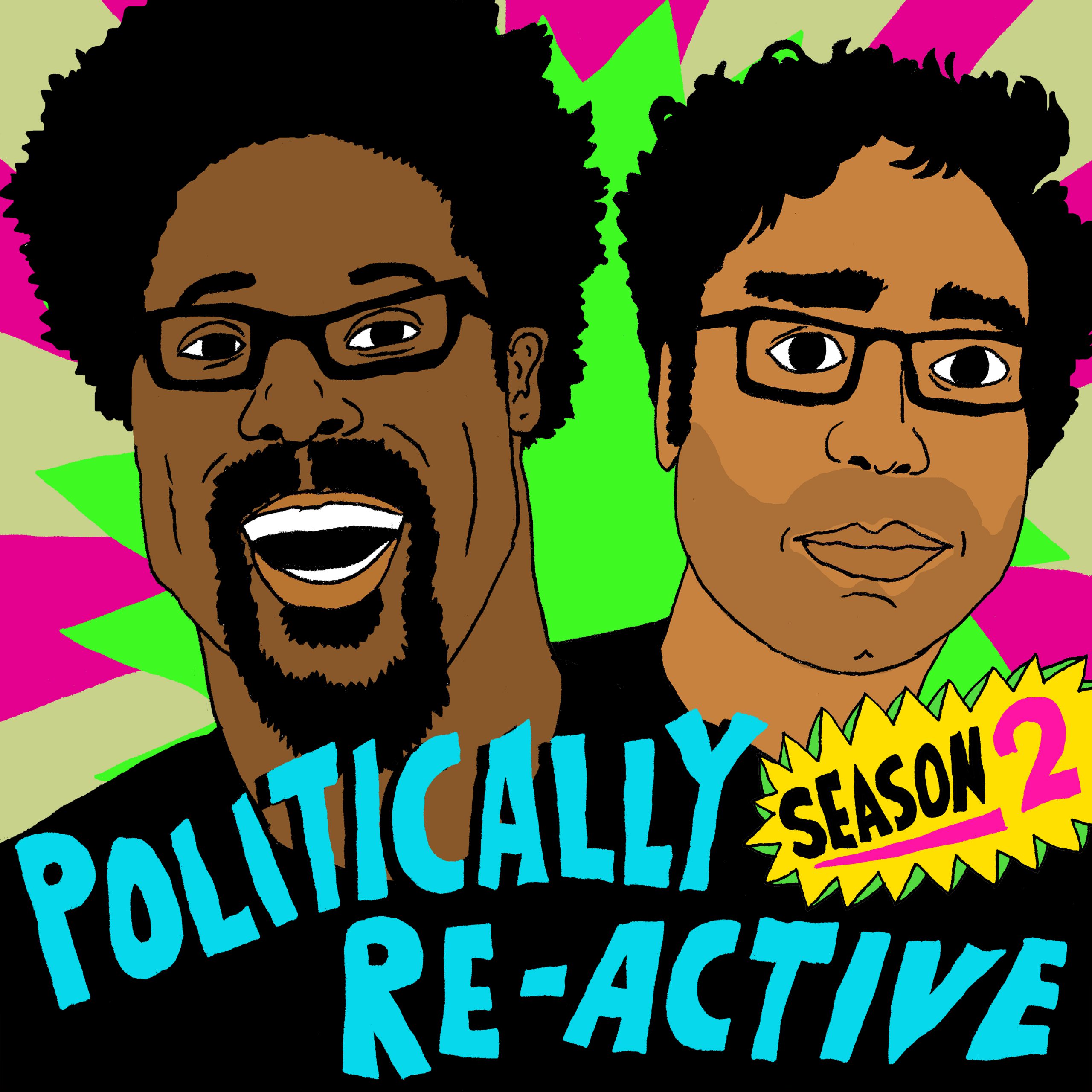 Professor Jeffrey C. Isaac, Karinda Dobbins, Arish Singh, Sophie Hughes, and Janet Cheatham Bell! For the first time ever, it's Politically Re-Active LIVE! Kamau and Hari take the show on the road to Bloomington, Indiana, for the Limestone Comedy Festival (AKA, "THE GREATEST WEEKEND OF YOUR LIFE VOL V."). Your favorite hosts talk with Indiana University Political Science Professor Jeffrey C. Isaac about rating Trump's performance, the Paris Climate Agreement, and why Trump probably won't ever be impeached. Then, not one, not two, but THREE amazing comedians in the form of Karinda Dobbins, Arish Singh, and Sophie Hughes share what it's like to tell jokes in the Trump Era. Finally, Kamau's mom Janet Cheatham Bell joins the hosts to put all of our current political nonsense into perspective. It's our most jampacked show ever – join us and feel like you were there!
Learn more about Indiana University's Jeffrey C. Issac's work here: http://polisci.indiana.edu/faculty/profiles/isaac.shtml
Follow Karinda and Arish on Twitter! @arishish and @KarindaDobbins
Find Sophie on Facebook: https://www.facebook.com/ComicSophieHughes/
And read more about Kamau's awesome mom Janet Cheetam Bell at her website: http://www.janetcheathambell.com/index.htm
Kamau and Hari are on TV! And they're doing other podcasts! And standup! Find out more at http://www.wkamaubell.com/ and http://www.harikondabolu.com/
This episode is sponsored by Hulu, Boll & Branch (www.bollandbranch.com code: PR), ZipRecruiter (www.ziprecruiter.com/reactive), and HelloFresh (www.hellofresh.com code: REACTIVE30).