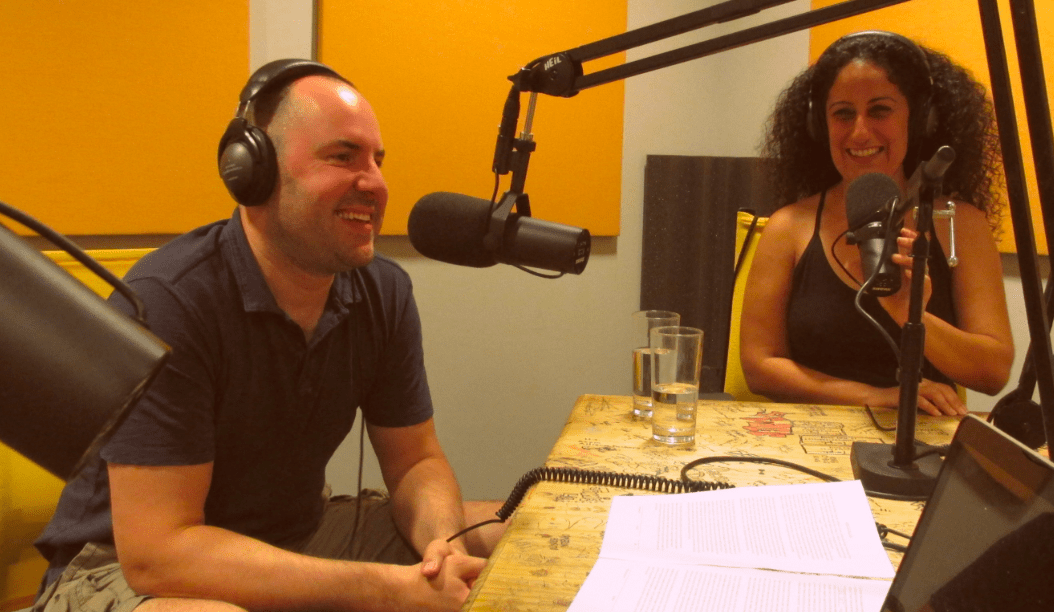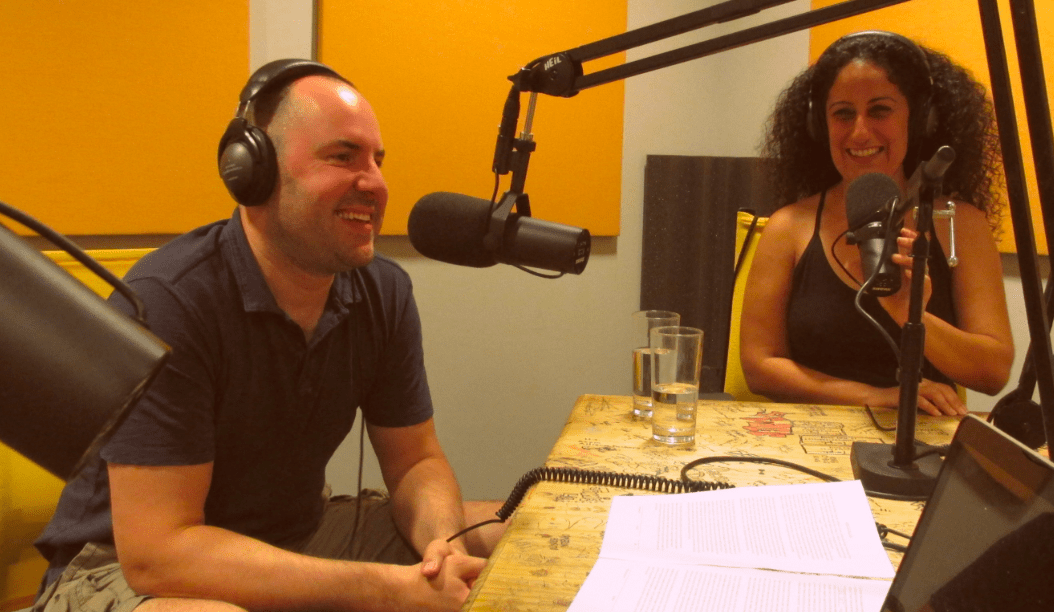 Keith and The Girl, abbreviated as KATG, is a comedy podcast that began on March 7, 2005. It is hosted by Keith Malley and Chemda Khalili in Queens, New York. The hosts are known for interacting with their audience live via chat rooms, web cam and phone calls. In the show, Malley and Khalili discuss their lives and current events in humorous and unrestrained fashion.
Keith Malley and Chemda Khalili of the tremendous podcast Keith and The Girl are on today's Sklarbro County! Keith, Chemda, and the guys talk about the prepping that goes into their show, how Keith & Chemda mutually broke up, Chemda's upcoming marriage, male strip clubs, and Queen accents. Daniel Van Kirk is also here to bring us crazy stories as always which include an Oregon man who was attacked by a rabid bat while playing guitar, a Michigan couple's threesome with a homeless man gets violent after a beef taste test, and an Oklahoma woman who claimed her spaghetti strainer as religious headwear in her driver's license photo. Plus, we check back in with D.R. Tuttle as he sends us a message from a construction site in Northern Wisconsin.
Make sure to stream The Sklar Brothers' one hour special "What Are We Talking About" right this very minute on Netflix, don't forget to buy the Sklars' album available on iTunes today, and check out when the Sklars are coming to your city at www.supersklars.com!