Kevin Berntson is an alumnus of the Groundlings Sunday Company who you might recognize from Will & Grace, ER, Judging Amy, or Reno 911. He is also a member of Improvatorium and Sketchy Comedy (along with Earwolf host Drew Droege). You can see him perform at La Jolla Playhouse, South Coast Rep, and San Diego Rep, and hear him on many episodes of The Radio Adventures of Dr. Floyd.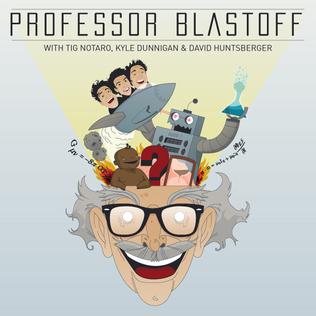 Kyle is back in the hatch alone with his trusty sidekick Engineer Skip to talk about what he's been up to, including health and dog updates. Then, his good friend Kevin Berntson joins him to discuss "The Power of Now", negative thoughts, and much more.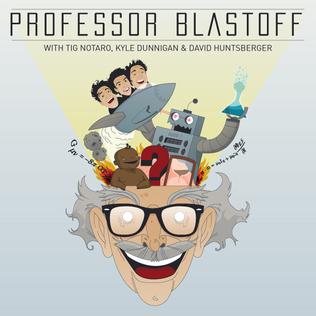 Om! Rather than start your day with a dull boring meditation, why not seek enlightenment through Professor Blastoff? Our special guest is Kevin Berntson who dishes dirt on catty Buddhists, defends boring people, and turns the other cheek to jerks. If that doesn't bring you to a higher plane, just put on some swamp rock and enjoy. And the winner is…YOU for listening!
Our good friend James Adomian is moving to New York City without us! So as he shuffles off to Broadway, we will bid him farewell with a true Hollywood-style Glitter in the Garbage sendoff. The show is star-studded with famous faces like Neil Patrick Harris, Kyle Dunnigan, Rachel Maddow, Kevin Berntson, and fashion designer Bijan. Drew pulls out all the stops for James, even when it means confronting his weird neighbor or watching Priscilla Queen of the Dessert. We'll miss you James! Call us so we know you got there safe, okay?