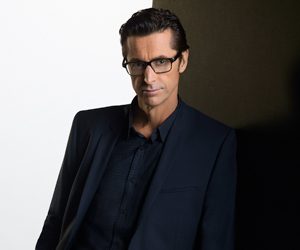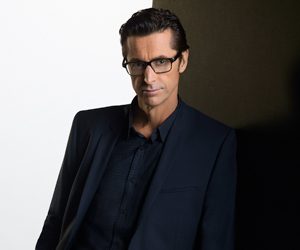 Kirk Fox is an American actor, screenwriter, and stand-up comedian. Fox plays Sewage Joe on Parks and Recreation and was a regular on Nickelodeon's How to Rock as Mr. March. Other credits include Community on NBC and Who Gets the Last Laugh? on TBS. Fox was also the host of the CBS daytime talk show The Test.
Today we finally answer the question: What does the Fox say? Lovely stand-up comedian and actor Kirk Fox joins the County boys to talk about how we went from playing tennis with Dr. Phil to hosting the CBS daytime talk show The Test, realizing that he is acting as himself when playing the Sewage Joe character on Parks and Recreation, and his experience as the opening act for Charlie Sheen's stand-up comedy tour. Daniel Van Kirk bring us crazy stories as always which include a dead body that was mistaken for a mannequin, an Indiana woman who took the phrase "let Jesus take the wheel" literally, and a Japanese artist who found herself in trouble after trying to 3D-print her vagina into a usable kayak. Plus, we check in with Doug Buffone and see how he's dealing with the NFL pre-season.
Make sure to stream The Sklar Brothers' one hour special "What Are We Talking About" right this very minute on Netflix and don't forget to buy the Sklars' album available on iTunes today!