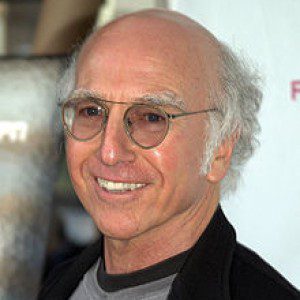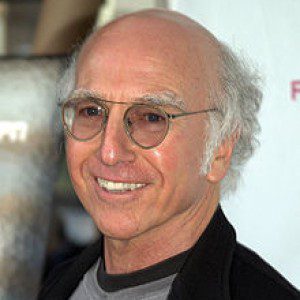 Larry David is a TV producer, actor, writer and comedian in Los Angeles. His beloved improv-heavy HBO show Curb Your Enthusiasm is semi-autobiographical, succeeding his role as EP and head writer of Seinfeld.
Return with us to Kevin's side-splitting session with the mastermind behind TV's "Seinfeld" and "Curb Your Enthusiasm", the frequently-frustrated, forever-funny Larry David!
Join Kevin as he sits down with television legend, Larry David (Seinfeld, Curb Your Enthusiasm) as they chat about creating two of the most memorable sitcoms. Learn of Larry's disdain for the phrase "happy new year," how he warned Woody Allen that he is going to be a horrible leading man, and how one can quit their job on Friday to return on Monday like it never happened.
Curb Your Enthusiasm star Larry David admits he never would've agreed to this sort of malarky had Garlin not been such a close friend. Luckily for us, the magnetic misanthrope plays nicely with others, participating in audience games and revealing deep convictions without reservation. During this off-the-cuff chat, we learn why Larry 1. would prefer to do crossword puzzles than voluntarily listen to music, 2. feels nervous at a dinner table of 12, and 3. is overly strategic in the gifting of old shirts. And you won't believe the one mundane thing that Larry has never before done in his life.