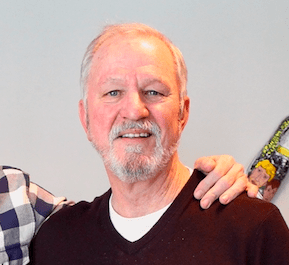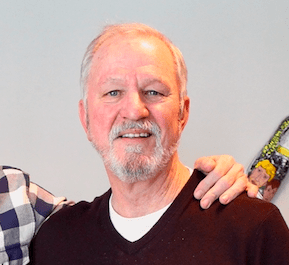 Larry Heider is a professional camera operator and cinematographer who has worked on numerous television shows such as Conan, The Grammy Awards, Dancing with the Stars, Whose Line Is It Anyway?, The Star Wars Holiday Special and many more.
Once again Matt has lovingly pieced together a collection of the best anecdotes told on I Was There Too about experiences on the set of the Star Wars trilogy, Back to The Future, Die Hard, and many more. You'll hear from Steven de Souza, Tom Wilson, Lauren Lapkus, Ahmed Best, Jimmy Pardo, and more on topics ranging from beating Michael Jackson for the role of Jar Jar Binks to down to the wire re-shoots for Die Hard. Plus, Matt checks in with Starship 1, the mysterious real person that auditioned for Star Wars Episode 8: The Last Jedi to hear her real time reaction of the trailer and some of the moments from the Star Wars Celebration in Orlando.
This episode is brought to you by Generation Tux (www.generationtux.com code: IWTT), Harry's (www.harrys.com/iwtt), and Blue Apron (www.blueapron.com/iwastheretoo).
Celebrate the true holiday of the season, The Wookiee Life Day with Matt and special guest and professional camera man Larry Heider who has worked on countless TV projects including the infamous and wonderful Star Wars Holiday Special from 1978. Join them as they discuss how this special came to be including what Larry observed behind the scenes and all the great photos he took along the way. Plus, one more special visit from Starship 1, the mysterious real person that did audition for Star Wars: Episode 8.
All photos are property of Larry Heider and may not be used without written consent. All rights reserved