Lewis Niles Black is an American stand-up comedian, author, playwright, social critic, and actor.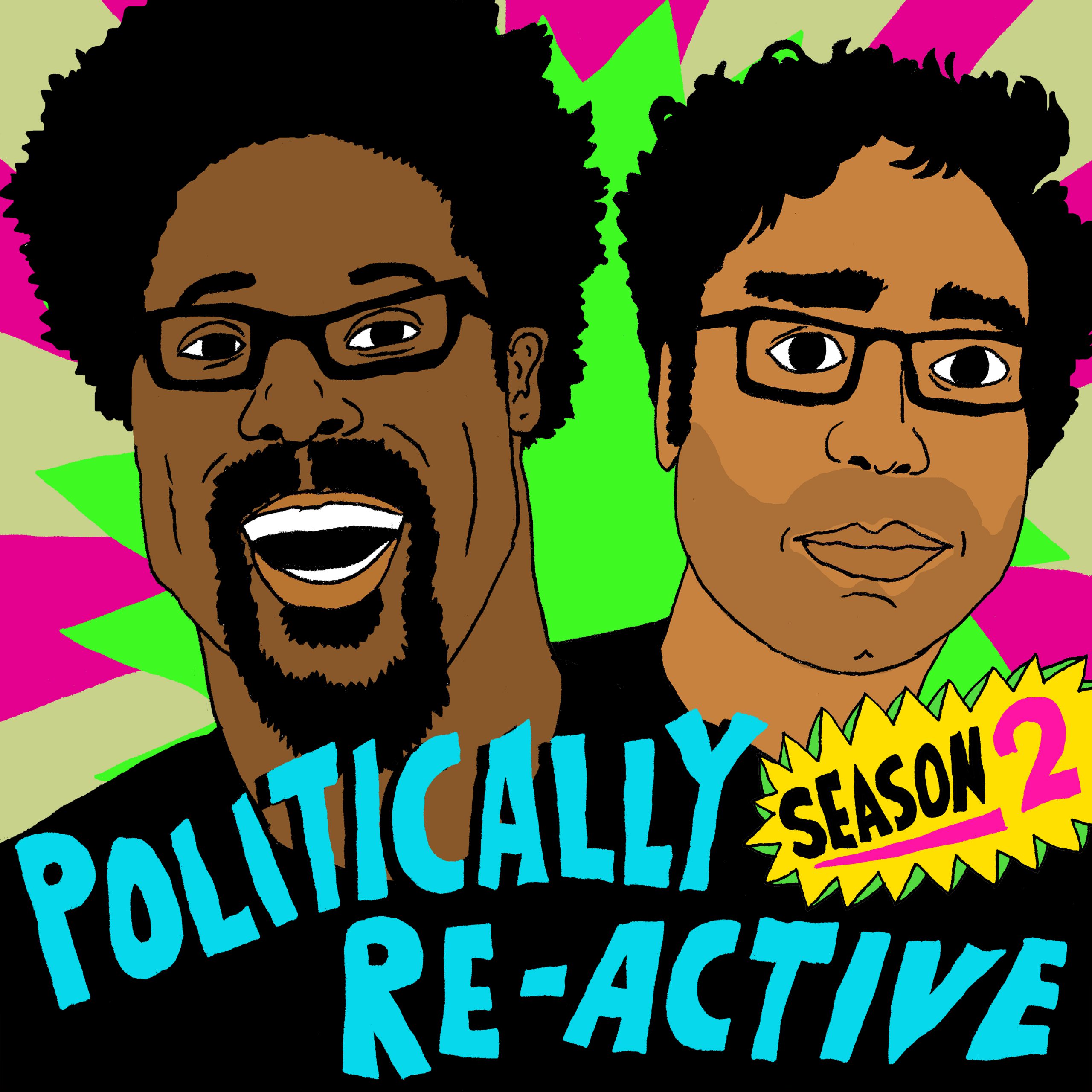 This week's Politically Re-Active finds our hosts meeting up with legendary political comedian Lewis Black, and getting some important questions answered. How did he become "The King of Rant"? What's making him rant right now? From his early days yelling at walls, to his current "fan rant" driven tour, Black let's us in on his creative process.
Black has been making regular appearances on The Daily Show since the show began over two decades ago, and he weighs in with a unique perspective on each host.
Of course, with three political comedians in the kitchen, the conversation simmers around the many recent blunders from the current administration, and one lost opportunity for Mario Cantone. The icing on this conversational cake? Lewis Black is a socialist. This episode has lots to unpack, but again, we not only have two, but three political comedians to doing the unpacking.
If you're feeling the love (or even if you're angry) then catch Lewis on his fall Rant, White and Blue tour. Grab your tickets at www.lewisblack.com. You can also follow Lewis on Twitter at @TheLewisBlack
And don't forget we have new t-shirts! Visit podswag.com/pr or podswag.com/politicallyreactive. Both work! To get the latest updates on us follow us on Facebook at Politically Re-Active and Twitter @PoliticReActive and send us your comments using the #politicallyreactive. Thanks!
Check out Hari's tour dates and albums at Harikondabolu.com and for all Kamau's project check out wkamaubell.com.
This episode is sponsored by Lyft (www.lyft.com/REACTIVE) and Boll & Branch (www.bollandbranch.com code: PR).