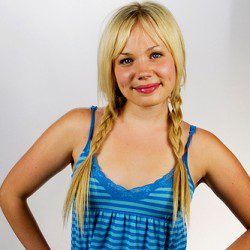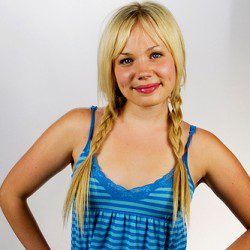 Lisa Schwartz is an actress and a comedian. If you know of Lisa's work or are one of Lisa's many fans on YouTube, then you probably know her as "Lisbug."
Actress and YouTube personality Lisa Schwartz joins Jensen and guest co-host Ali Segel to talk about Party Girl, This Isn't Working, Freddie Gibbs' "You Only Live 2wice," Casey Anthony: An American Murder Mystery, how we were late on Mystery Science Theater 3000, and many more things you should know about.
This episode is brought to you by MVMT Watches (www.mvmtwatches.com/getup) and Blue Apron (www.blueapron.com/GETUPONTHIS).
She's a sparkling, adorable internet sensation, and a friend of Elizabeth's – the ever charming LISA SCHWARTZ comes back on and discusses youtube culture (Find her there @LisBug) why cheese and her do not get along, what lil Lisa was like back in college (hot professor alert!) and lastly, why her former backup plan makes her the perfect person (according to Elizabeth!). Enjoy!
She's cute as a button, she's a youtube darling and if you play your cards right, she might be the entertainment as snow white at your next keg party in Compton~ listen as Elizabeth's friend, actress LISA SCHWARTZ describes in detail her experience with the Millionaire Matchmaker! Enjoy.