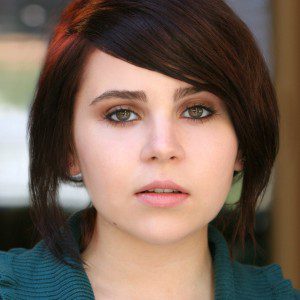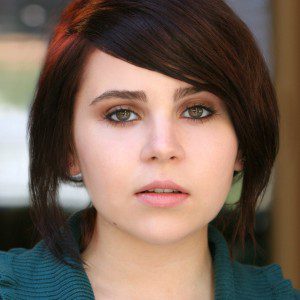 Mae Whitman is an American screen and voice actress. She is known for her role as Ann Veal in the TV series Arrested Development, her role as Amber on the TV series Parenthood, her role as Roxy Richter in Scott Pilgrim vs. the World, and for her voice work as Katara in the animated television series Avatar: The Last Airbender, Rose/Huntsgirl in American Dragon: Jake Long, and Tinker Bell in the Tinker Bell movies. Her first major studio role was as the President's daughter in the 1996 film Independence Day. She was also in the 2012 film, The Perks of Being a Wallflower as Mary-Elizabeth.
The Holiday season is upon us and we have the perfect thing for you here at The Black List Table Reads with Franklin Leonard this week as we present the action-comedy The Winter King from screenwriters Mickey Fisher and Brian Depetris. Mickey and Brian met each other while working as Santa Claus at a major department store in New York City and hatched the idea for the script while walking around NYC on Valentine's Day. The Winter King stars Jason Ritter, Haley Joel Osment, Mae Whitman, Darren Ritchie, Kristen Johnston, Gabriel Mann, Brandon Scott, Lori Alan, Abraham Benrubi, and Cooper Thornton. Merry Christmas and Happy New Year!
Join guest host Samm Levine as he sits down with actress Mae Whitman (Parenthood, Arrested Development) as they discuss her lifelong career. Mae chats about how busting into her mother's audition as a child sparked her interest in show business and it continues today.
Mae Whitman brings wine to catch up with Har Mar on today's Nocturnal Emotions! Mae talks about meeting Har Mar the night she graduated high school, Har Mar being her tour guide in Omaha, and being in tune with the emotional side of Cats The Musical. Mae also shares a recent embarrassing story involving a bunch of blood and creates a Lifetime movie during Let's Create A Show!