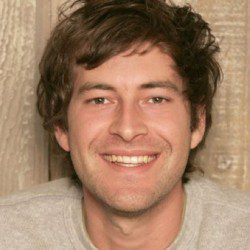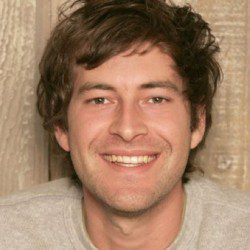 Mark Duplass is a director, producer, actor, and screenwriter. His most popular work includes The Puffy Chair, Baghead, and Cyrus.
This week, Randy and Jason, welcome to the show actor, write, producer, and creator of HBO'sTogetherness, Mark Duplass. Mark shares intimate details about getting started in show business, how the dynamic of going into business with his brother affected his creative prowess, and how making a film out of nothing landed him everything. Also, the gang discusses some of the first concerts they ever attended, including REO SpeedWagon and Rush. Additionally, the men talk about which movie lines make them cry the most. Lastly, the Sklars debate why Hitler probably isn't the best spokesperson for a clothing line.

Los Angeles: Be in the audience for The Sklar Brothers' pilot taping of Just Saying on Wednesday February 18th by going here: 
http://on-camera-audiences.com/shows/Just_Saying_with_The_Sklar_Brothers
The multi-talented actor/director/producer Mark Duplass (The Puffy Chair, The League, Safety Not Guaranteed) joins Kevin in a chat about making weird movies since the age of 7 with his brother Jay, improvisation in his films, and the art of making movies for cheap.
Mark Duplass joined us for this week's Totally Laime and his awesomeness was enough to make the heavens clap! Mark is an actor, film maker, musician, parent, foodie, and he's come prepared with hilarious stories of meeting fans, interesting theories about marijuana, and great advice for giving advice. It's enough to make you yell "The League fucking rules, dude!" Enjoy!