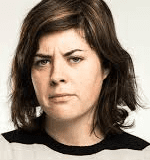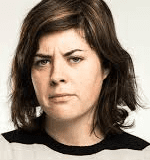 Mary Sasson is a writer/actor/improvisor originally from Pittsburgh, Pennsylvania. She got her start in comedy at the DSI Comedy Theater in Carrboro, North Carolina. She is also a proud alumna of the University of North Carolina's improv and sketch comedy troupe CHiPs, which she directed her senior year. Mary has had the honor of opening for Lewis Black in stand-up and being named a national finalist for Rooftop Comedy's National College Stand-up Competition.
Mary has studied under Zach Ward, Jeremy S. Griffin, Hal Rudnick, Mike Leffingwell, Alex Berg, Drew DiFonzo Marks, and Anthony King.
Mary can be seen around town and on the internet performing with her sketch comedy group Hamilton 100.
She'd like to thank her seven nameless siblings for toughening her up and sharpening her wit. Oh, and for the love support too.