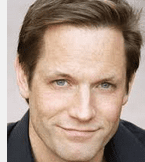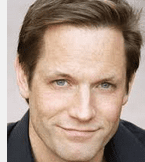 Matt Letscher attended the University of Michigan and received a BA in Theatre, but it was a pair of workshops with the legendary Uta Hagen that cemented his love of the craft. His career since has ranged from stage to screen, beginning with a role in Jeff Daniel's original play The Tropical Pickle, which premiered at the Purple Rose Theatre in Chelsea, MI. He's been honored to work with directors Spike Jonze, Atom Egoyan, James Mangold and Bart Sher and writers Lanford Wilson, Beth Henley, Neil Simon, and Greg Berlanti, among many others.
As a writer, his plays Sea Of Fools and Gaps In The Fossil Record received productions at The Purple Rose Theatre and Pacific Resident Theatre, respectively. His pilot, Gentrification(co-written with Nipper Knapp and Andrew Newberg) won the award for Best Writing at the 2010 New York Television Festival.
Talented actor and Michigan graduate, Matt Letscher stops by the calming shores to talk about his new movie that the Sklars are in,  'Teacher of the Year', getting into your High School's Hall of Fame, being a serious and working actor, wearing those mile long crotch pants from HER, on this week's Sklarbro Country. Plus, the Sklars get ready to throw out the first pitch in St. Louis, the crew explain Gym Teachers, and Dick Vitale calls in to dish on Wes Welker.  There are nuggets of immense wisdom in here, listen up!