Mike Drucker
Mike Drucker has written for The Tonight Show Starring Jimmy Fallon, Late Night, Saturday Night Live's Weekend Update, McSweeney's, The Onion, and Nintendo. He's also performed around the world, including being featured as a "New Face" at the Montreal Comedy Festival. In his spare time, he looks longingly into the distance, wondering what he's lost and why it has to be this way.
Guest Appearances
Mike Drucker (Full Frontal with Samantha Bee) joins Nick and Heather to talk about Kuukiyomi: Consider It! They talk about Mike's book about Silent Hill 2, what is and isn't considerate, never knowing what you did right or wrong, and more!
Listen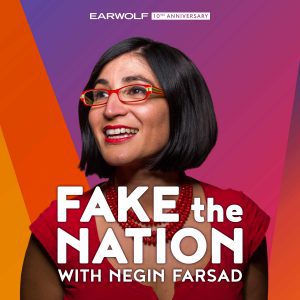 Elie Mystal and Mike Drucker join Negin to examine class disparity in vaccine distribution and the proposed "Marshall Plan for Moms". They also weigh in on the difficulties of dating during the pandemic.
Listen
Imagine you're just living your normal life, walking down the street and WHAM-- a car slams into a traffic light and the driver bails out from the cabin, firing machine guns and rocket launchers at everything in sight. The police arrive at…
Listen
Earwolf
Newsletter Signup