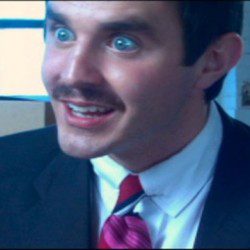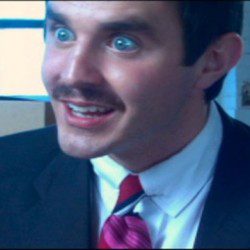 Pete Karinen is one half of the comedy duo Pete and Brian. You can read all about them on their guest page, but this is just about Pete! Take that Brian! Pete has acted in FCU: Fact Checkers Unit, Single Dads, and Traffic Light. He's written for the 2011 Primetime Emmy Awards and the 2011 MTV Movie Awards, which I think we can all agree are the two most prestigious televised award ceremonies. Just kidding, but they are the funniest, thanks in no small part to Pete!
Our dear friend, comedian, producer, and writer – the talented/hilarious PETE KARINEN came back on and discusses his recent epic road trip, why he has two regrets that involve weddings, the exact moment  in college when he decided to stop being a meanie and why Garden State is sitting right next to Muriel's Wedding in his book. He also creates a lot of phlegm in Elizabeth. A lot. Enjoy!
Happy Valentine's Day! For this here day of love, we discussed all things Valentine with comedy writer and performers PETE KARINEN and SARA SIMMONDS, who are ALSO LOVERS!!!! It's all about LOVE ya'll!! oh, and we also talk about the dirtiest thing Elizabeth has ever done. Ever. Enjoy!