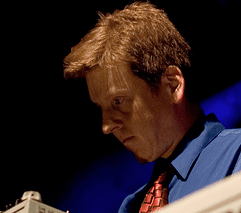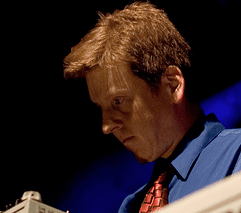 Peter Conheim is a multimedia artist who performs and records under the name The Jet Black Hair People. He is also the co-founder of Wet Gate, which uses only "found footage" and 16mm film projectors to create a live cinema collage performance, sampling the sound from the film tracks in real time.
Additionally, he is a long-time member of the long-running "culture jamming" performance and recording group, Negativland, based in the San Francisco Bay Area.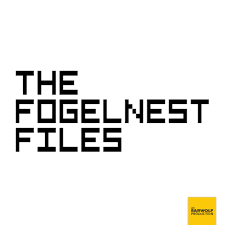 Peter Conheim of the experimental music band Negativland joins Jake to talk about the history of Negativland on this week's edition of THE FOGELNEST FILES! They'll discuss how Negativland were sued for their U2 EP which displayed "U2" in a very large type on the front of the packaging, why they created a press release stating their song "Christianity Is Stupid" had inspired David Brom to kill his family, the inspiration behind their album Dispepsi, and transitioning from cutting tape manually to going digital. As always, check out all the videos from this episode are over at youtube.com/TheFogelnestFiles! If you're in Los Angeles, come join Jake as he presents a midnight 35mm screening of Ladies and Gentleman: The Fabulous Stains on Friday, April 4th at Cinefamily! Go to www.cinefamily.org for tickets.