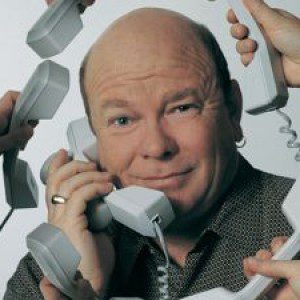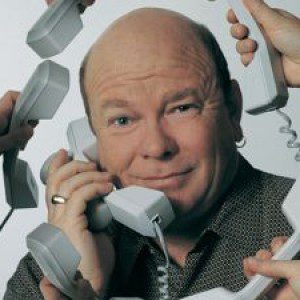 Philip Stephen Hendrie is an American radio personality, actor and voice over artist.
Sarah and Susan discuss one of the perfectly crafted tearjerkers, Adele's "Someone Like You." Then, amazing radio legend and improv God, Phil Hendrie joins Sarah & Susan to talk about Phantom of the Opera's "All I Ask of You," The Pogues' "Fairytale of New York," the final scene in Schindler's List, and confronting his father with his bottled up feelings before he passed away.
The Sklars start off with some seriously funny takes, and then do a bit of hero worship with guest, Phil Hendrie on this week's Sklarbro Country. Get educated about Phil now! Tune in to hear them talk radio, what it's like working on a show that you actually love, where one finds inspiration for character work, and why it takes you 20 years to find your voice. Plus, Coach Dozier stops by, the crew discusses human auctions, and Bobby Dooley does some quick hits!
Make sure to head on over to Netflix to stream The Sklar Brothers' one hour special "What Are We Talking About" right this very minute and don't forget to cop the album available on iTunes today!
Catch The Sklar Brothers LIVE at Cobb's Comedy Club in San Francisco, CA on May 9th-10th, at the Up Comedy Club in Chicago, IL on May 29th-31st, and at the West Palm Beach Improv in West Palm Beach, FL on June 27th-28th. For tickets go to www.supersklars.com!
This episode is sponsored by:
Squarespace: Use offer code RANDY for a free trial and 10% discount.
Shari's Berries: Use offer code BRO to let them know we sent you.
PHIL HENDRIE! Radio comedy ICON, host of nationally syndicated "The Phil Hendrie Show", and occasional actor ("Semi-Pro", "King of the Hill"). We're excited for his insight into the world of radio!