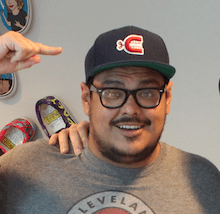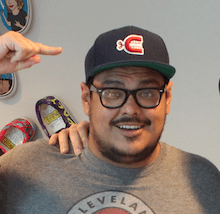 Ramon Rivas II is a stand-up comedian from Cleveland, Ohio.
Hilarious stand-up comedian Ramon Rivas II joins the County boys to talk about the emotional/historic NBA finals and feeling Cleveland pride now that the Cavaliers are NBA champions. Daniel Van Kirk brings County Stories which includes Meat-wielding 'extremists' starting a brawl at a Georgia vegan cafe. Plus, Mark Wahlberg shares some advice on winning to the Cleveland Cavaliers.
This episode is sponsored by Mack Weldon, Blue Apron, and Zappos.
Check out the Accidental Comedy Fest on August 26-28 in Cleveland OH. For more info go to www.Accidentalcomedy.com!