Rob Kutner
Rob Kutner is an Emmy-winning writer for CONAN and the author of the satirical best seller "Apocalypse How: Turn the End of Times into the Best of Times." Follow him on Twitter at @ApocalypseHow.
Guest Appearances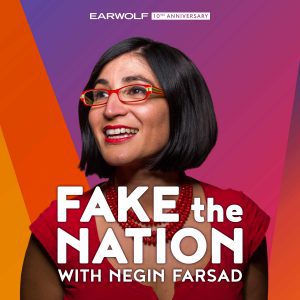 June Diane Raphael and Rob Kutner join Negin to analyze the highs and lows of the Democratic National Convention and attempt to get to the bottom of what MasterClass is actually selling. They also dig into how the economy bounced back after…
Listen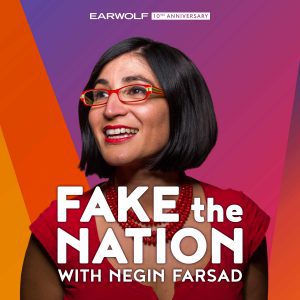 Negin chats with Rico Gagliano and Rob Kutner about the recent New Yorker piece on Al Franken, outgoing intelligence chief Dan Coats, and what they're reading and listening to this summer. This episode is sponsoredd by Credo Mobile (www.credo.com/FAKE code: FAKE).
Listen
Comedian and writer Julius Sharpe drops by to the County this week to reveal his real name. Julius talks about writing for The Late Late Show during the Craig Kilborn to Craig Ferguson transition, his hot baby, and the funniest heckle he…
Listen
Earwolf
Newsletter Signup