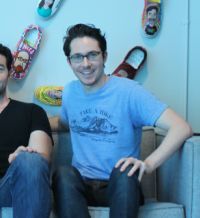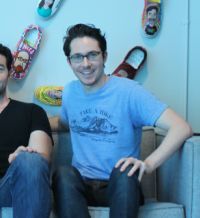 Welcome to another book club! For this round, Nate is joined by Susanna Fogel, Jimmi Simpson, Julie Sharbutt, Ryan Cartwright, and handsome Sam Kieffer, who is definitely not writing this description right now. Join us as we follow Addie and Louis's multiple-chaptered, non-punctuated sleepovers. Also, we ponder the aging process, abandonment and the bakery man.
Then pick up a copy of next month's book, "Geek Love" by Katherine Dunn! Once you're done reading, call us at (702) 751-READ and let us know what you thought!
Jessica Chaffin, Ryan Cartwright, Robert Baker are first time Book Club members on this week's Reading Aloud with Nate Corddry! They join Nate in studio to discuss the fantastical Pulitzer Prize winning "All the Light We Cannot See" by Anthony Doerr about a blind French girl and a German boy whose paths collide in occupied France as both try to survive the devastation of World War II. Get a head start on the next book club selection by picking up Jonathan Franzen's "Purity" and send in your thoughts on the book at readingaloudpodcast@gmail.com.